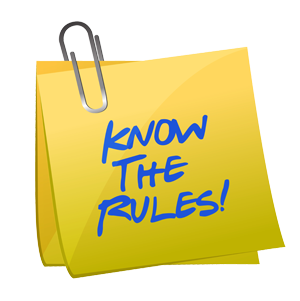 Before contributing, please read our rules and abide by them.
Harassment/Cyberbullying: Any user who harasses or bullies another will be liable to punishment by admins as they see fit - If you are foolish enough to pick a fight with an admin you'll likely be banned. We are a good-natured wiki but nobody likes a bully, and we are no exception.
Edit-war: Any users who engage in edit-wars will receive a warning and a possible ban, and the article will be locked. Any user can call an admin if another user is undoing his edits for no reason.
Language & Offensive Content: It is never acceptable to use extremely offensive language however and users who do so will face punishment. As a general rule the same applies to articles, do not litter articles with offensive language - even articles listed as mature. This may be hard when dealing with extremely controversial media (such as exploitation films or some of the Japan-exclusive manga/anime) but with such things common-sense needs to come into play: Do not go into detail about the gruesome aspects of the character and don't quote their most offensive lines. Try to make the article as "clean" as possible - that way it doesn't come across as being what is known as a "shocker".
Trolls: We have a zero-tolerance when it comes to trolls, whether it be for humor or for harassment - there are plenty of troll sites for that sort of behavior - this is a wiki about villains, not a chan site.
Don't feed the Trolls: If you see a troll/vandal, just report him to an admin and leave him be; don't engage in flamewars with him, you'll be only fueling his desire to cause problems and make it harder for the admins to undo the damage.
Vandalism - Article edits will be inspected when admins get the chance to search for signs of vandalism that includes replacing the information on there without their permission. Do not pretend to be a incomprehensive newbie to anger us off that is insulting to the inexperienced and mentally less developed humans.
OCs - Do NOT edit Original Characters from another User. If you do that without permission you will get ban for one week. However, you're allowed to edit ONLY if the creator of the page post some inappropriate content or something that goes against our rules.
Plagiarism - Since this a crossover Wiki, you're allowed to take just ONE part of some external article unless the Admin from that Wikia allow you to put all the information of your new page here. If you copy the entire page of another Wiki, the page will be deleted. Also, Users from another Wikis are NOT allowed to use the contents of this Wiki as well unless they ask permission of the original owners.
Do not put categories on userpages: Categories are meant to categorize REAL pages, as in pages on the "Main" namespace, they're not tags you put on social profiles. As such your userpage is just a special page to introduce yourself, not a social profile page. So do not put any category on your userpage, if an admin sees it he or she WILL remove them. Add only User category to your User page. You can add the category of your group too, such as CIS Productions.
Community content is available under
CC-BY-SA
unless otherwise noted.