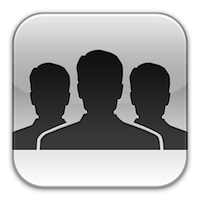 Logic? Screw logic! This is the Multi-Universe... where worlds and Universes do indeed collide and lots of cool things can happen. Heroes and Villains join forces and a epic battle is engaged. So come on and join us! You never know who you might meet! Original Characters are free to create. Without the Heroes and Villains, there is rarely a plot in a story, and this Wikia aims to showcase the characters we all love to hate and you may love or hate some OCs. All are welcome to join in and contribute here, so long as edits are constructive, discussions are positive, and both are relevant to the subject of heroes and villains. Welcome to the Legends of Multi-Universe Wiki.

NOTE: Images, video clips, audio clips, and musical numbers used, including fanart, belong to their rightful owners and are only used for non-profit use to make fan-made entertainment. We don't claim ownership over them. Viewer Discretion Advised: There are some fictional universes and episodes that have content that are inappropriate for younger audiences and it is advised for them to stay away from those mature rated series especially the adult ones.
This wiki contains material from many, many, many, many stories of all kinds, and unless the story in question is less than a few years old, expect to see unmarked spoilers. Watch out for OC characters that have Spoilers of ongoing Storylines.

For more information about our rules, be sure to mind our "read the rules." Thanks for stopping by!
Community content is available under
CC-BY-SA
unless otherwise noted.