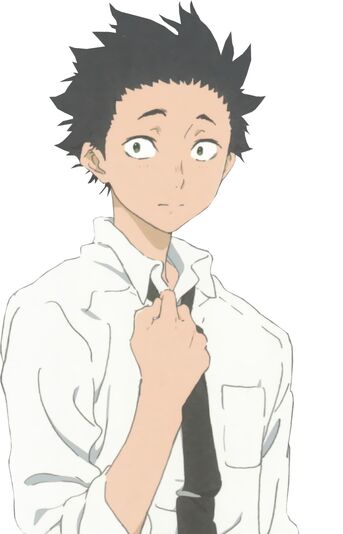 Ishida Shouya (石田 将也, Ishida Shōya) is a character introduced in Koe no Katachi. He is the main, male protagonist of the series.
Ishida has lived a 'lone wolf' life after being blamed for the sole bullying of Nishimiya Shouko during elementary school. Six years later after meeting Nishimiya again and befriending her, he starts to gather new friends together, along with old ones he had during middle school. Despite the changes in his life, Ishida still struggles to make up for what he did in the past. 
He is voiced by Miyu Irino in the Japanese animated film, his younger self voiced by Mayu Matsuoka.  
In the English version, he is voiced by Robbie Daymond, and Ryan Shanahan voiced his younger self.