SCP-169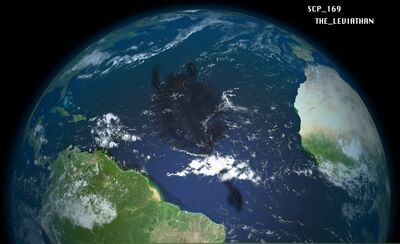 is one of the largest and most threatening SCPs from the SCP Foundation. It is a marine 
arthropod
crustacean
of enormous size, known as the "
Leviathan
" from generations of sailors throughout history. Unlike other lethal SCPs, Such as
682
and
049
 that are contained within the Foundation, SCP-169 is incapable of being contained due to its size. The beast is estimated to be 2000 and 8000 km long. SCP-169 is also believed to have existed on Earth since the
Pre-Cambrian
 era. In the year of 1997 the U.S.
National Oceanic and Atmospheric Administration
, unaware of the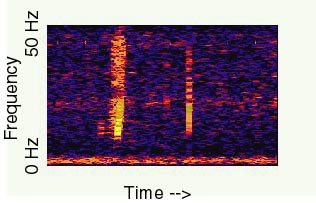 existence of the Foundation, detected an ultra-low-frequency extremely powerful sound in the south Pacific Ocean around the west point of the tip of South America that was made by SCP-169. The sound was named the
Bloop
.
Trivia
SCP-169 is named after The Leviathan from Biblical lore.
The SCP Foundation believes that 169 is asleep due to it not being active.
Community content is available under
CC-BY-SA
unless otherwise noted.