For the original version of Isaac Ray Peram Westcott, see: Sir Isaac Ray Peram Westcott.
| | |
| --- | --- |
| | Spoiler Alert: This article/section contains details about future plotlines of LOTM: Sword of Kings described. Do not proceed unless you want to be spoiled. |
"There's a moment where tears almost appear in his eye. These are crocodile tears, but for all those in the room, they'll see he is apparently moved — and of course, he is. He can just do it. He can, as it were, turn it on. And I suppose for him, it's also a bit of a turn-on — the pure exercise of power is what he's all about. That's the only thing he's interested in and the only thing that can satisfy him — which makes him completely different from any other living being, because it is an evil soul. He is more evil than the devil. Because unlike Devil, Lucifer and all demons who were born to be evil, Isaac chooses to be evil and commit evil acts for his own pleasure. And he loves it."

— Karen about Isaac
Ike Ray Peram Westcott
General Information
Name
Isaac Ray Peram Westcott
Kanji
アイザック・レイ・ペラム・ウェストコット
Romanji
Aizakku Rei Peramu Uesutokotto
Alias
Sir Isaac Ray Peram Westcott, Isaac Ray Pelham Westcott, Isaac Ray Perham Westcott, Ike, The Beast, The AntiChrist, The True Demon, The Devil, The True Evil, Mr. Isaac, Bad Boss, The Abnormal One, Heartless Monster, Lord Abyssal, Darzs, Cold-Hearted Milord, The Emperor, Silver-Haired Monster, Mister-Westcott, The Narcissist Sociopath, He Who Laughs, The True Monster, Dark Emperor, Lord, God of Anti-Life, His Glorious Majesty, Slayer of Zarkz, Immortal Master, ExKrieg Genocider, The Genocider, Destroyer of Mongoul, The Dominator, Supreme Leader, The Last One, The Last Westcott, The Universal Order, Black Mind, The Darkness, The Master of the Abyss, Abyssal Lord, Emperor Westcott, Horseman of War, Tyrant, God of the New World, Reaper, The Root of the Evil, Lord Isaac, Lord Westcott, Emperor of Evil, Prince of Fascism, The New Ruler, Iron Fist Master, Lord of True Abyss, Bane of the Universe, The Führer, Bohemian Corporal, Adi, God of the Abyssals, Neo Machine Mutant, Super Fallen, King Westcott, King of Destruction, Slaver Dictator, God's Nightmare, Fallen Reborn, Sir Westcott, Cutslash The Venomous, Beastleaf, Twistshroud The Ripper, Necrokill, Abigar, Abdiel, The Dark Emperor, and possibly hundreds more...
Characteristics
Race
Supreme Abyssal God
Age
4,000,000 years old (21-years old physically)
Gender
Male
Status
Deceased
Birthday
6/6/06 - Earth Calendar, c. 95 BBY - Multi-Universal Calendar
Height
1.78 meters in base form, 1.80 meters in first Abyssal form, 1.93 meters in second Abyssal Form, 2.13 meters in third Abyssal Form, 2.20 meters in fourth Abyssal Form, 2.30 meters in fifth Abyssal Form, 2.49 meters in sixth Abyssal Form
Weight
60 Kilograms as human, 120 kilograms in first Abyssal form, 140 kilograms in second Abyssal Form, 160 kilograms in third Abyssal Form, 190 kilograms in fourth Abyssal Form, 200 kilograms in fifth Abyssal Form, 250 kilograms in sixth Abyssal Form
Hair Color
White; speculated to be Dark-Ash blonde
Eye Color
Dark "Dead" Blue Eyes in human form, Red eyes in all Abyssal forms
Blood Type
O-
Unknown Black Blood in Abyssal form
Professional Status
Affiliation
Deus.Ex.Machina Industries Empire, Balam Alliance, Black Blood, Abyssal Kingdom, Order of Terror, Fallen's Legion, KnightWalker Family
Previous Affiliation
Alvarez Empire, Ireland Government
Occupation
Dark Emperor of Deus.Ex.Machina Industries Empire, Founder and leader of Fallen Legion
Previous Occupation
Managing Director of DEM Industries, Managing Director of Asgard Electronics, Serial Killer in London, Prime Minister, True Secret Founder of the Nazi Party
Partner(s)
Alisa Ray Peram Westcott, Fallen, Darkseid, Joker, Alan Yates, Sheev Palpatine, Darth Nihilus, Johan Liebert, Major, Mana Ouma, Apocalypse, Jerome Valeska, Shen, Bill Cipher, Ellen Mira Mathers, Minerva Liddell, Jessica Bailey, Yuuki Terumi, Hazama, Hades Izanami, Fallen Hana, Dragon Bludvist, Edwin Epps, It, Lord Voldemort, Sauron, Lich King, Red Skull, Akainu, Pain, Madara Uchiha, Pain, Nagato, zayel Aporro Grazs, Ulquiorria Cifer, Eckidina KnightWalker, Kagura Otsutsuki, Philip Blake, The Lich, Black Manta, Aya Tokoyogi, AM, Amon Goeth, Adolf Hitler, Aunt Ruth Chandler, HABIT, Randall Flagg, Bryagh, Frieza, Unicron, Dimentio, Ramsay Bolton, Owlman, Morgoth, Kefka Palazzo, Akihiro Kurata, Director Kakuzawa, The Evil Entity, Makuta Teridax, King Ghidorah, Overlord, Bismarck, Chiquita, Shogo Makishima, Diabla the Qliphoth Tyrant
Previous Partner(s)
ExKriegs, Mikaela Du Tirial, Hoppou Seiki, Adolf Hitler, Karen Nora Mathers, ExKrieg King, Elliot Baldwin Woodman
Base of Operation
Deus Ex Valkyrion, Malevolence, London, 2nd Parallel Earth, Germany - Berlin, Ireland, Milky Way galaxy, DEM Empire 910th Reality, Invincible Hand ship, Aldegyr Kingdom in Prime Earth
Personal Status
Relatives
Consinga Westcott (father), Elizabeth Westcott (mother), Train Westcott (1st brother), Kel Westcott (2nd brother), Nomine Westcott (3rd sister), Kuzko Westcott (uncle), Mera Westcott (aunt), Katarina Couteau (daughter), Elesis Du Tirial (daughter), Mikaela Du Tirial (lover)
Counterpart
Katarina Couteau, Elliot Baldwin Woodman
Hobbies
​Conquesting worlds, killing and torturing people (women for sexual pleasure, children for hatred and men for fun), destroying worlds, enslaving entire races, committing genocide and destroying "inferior" races, using non-humans as sparring targets to test his power, ruling his empire with iron fists, manipulating others worlds, giving false hopes to his people, trolling Ellen and Eve, torturing Spirits with physical, psychological and sexual tortures all days, corrupting people, creating wars, committing mass murder, brainwashing and forcing suicide on his officers, causing conflicts between humans and aliens, causing conflicts between his enslaved factions and all Multi-Universe Heroes, playing mind games with his foes, crossing the Moral Event Horizon (sounds legitimate to him), killing his henchmen, watching spectacles and artistic expositions, killing anyone to further his agenda or in doing so because they would oppose him, causing destruction in many places, mocking his enemies whenever he can and whatever he can, destroying universes and galaxies for the sake of war;
Goals
To "rewrite" the laws of the reality according to "his own image" - Use the Inverse Sephirah Crystals of the Spirits' Inverse Forms to plunge the whole Multi-Universe into endless state of chaos, destruction and finally bring the "hell" on existence in order to lead all life to extinction to have some fun, then he will never get bored again, Destroy the universe order and bring about the new world order; Plunge the whole Paradise of God into darkness and chaos for eternity after he dominated the universe;To destroy the Core of the Multi-Universe after he finished playing with the existence as the Dark God
Abilities
Powers
Prime Abyssal Mana
Death Sphere
Full Power Energy Ball
Laser sword
Death Spike
Emperor's Blast
Supernova
Baked Sphere
Multi-Universal Destroyer
Nightmare's Awakening
Genocide Ball
Scream
Ceifador
Skill
Blind Star
Black Hole
Dimensional manipulation
Reality Warping
Absolute Evil
Genjutsu
Divination
Tail Attack
Strike Beam
Death Beam
Black Light
Death Skeleton
Death Judgement
Svangeria Eye
Isaac's Eye
Freeze Storm
Omnicidal Quantum
Explosion Wave
Magi-Tech
Realizer
Death Slade
Power Break
Blow of Pain
God's Tears
Guard Break
Paralyzing Gaze
Palm Energy Infusion Explosion
Universe Destroyer
Eye Laser
Type of Power
Dark Energy, Black Magic, Abyssal Reiatsu
Weapon
Zeta Abyssal Sword, Lightsaber, Dual Genocidal Blades
Portrayal
English Voice
Alex Organ
"Ike" Isaac Ray Peram Westcott, also known as Sir Isaac Ray Peram Westcott, The Fallen, The Fallen II, The Emperor, Man in Suit or Slayer of Zarkz is a fascist Abyssal Lord character created by DestroyerSubjugator90 from CIS Productions. He is the true main Public Villain antagonist responsible for all bad events in the mass-crossover fanstoryline, LOTM: Sword of Kings.
Isaac was the Dark Emperor of the Nazi Deus.Ex.Machina Industries Empire, one of the three Dark Empires of Balam Alliance alongside Triggers Hell and the Sith Empire, he is the leader of Deus.Ex.Machina Imperial Army, the founder of Deus.Ex.Machina Industries Waffen-666, the former director of the Asgard Electronics and the founder of the pre-DEM Deus.Ex.Machina Industries. He was the leader of dark secret Abyssal cult organization manipulating his own Empire in the shadows, The Fallen Legion. He was also the main hidden antagonist in LOTM: A Draw of Kings Storyline. Isaac Westcott is the son of Consinga Westcott, the former lover of Mikaela Du Tirial, Ellen Mira Mathers' boss, Elliot Baldwin Woodman's former friend and the father of Katarina Couteau and Alisa Ray Peram Westcott.
He is one of the 10 Arch-Big Bads from LOTM: Sword of Kings, alongside Eckidina KnightWalker/Diabla the Qliphoth Tyrant, The Fallen's Essence, B1-Killer Kampfdroide Unit-CM 130, Ara Astaroth, Sequined Sadist, Idea of Evil,  Leohart the Prince of Hell and Darth Hades.
Isaac was the reincarnated body of The Fallen I, the first Fallen that ruled the Abyssals more than 600 centillion years ago and was the emperor of the Multi-Universe, who controlled his own tyrannical imperial army and was feared for his ruthlessness and power. Isaac is the catalyst antagonist of the entire story, as it is his actions that led to Katarina arriving on Earth and possible one of the most notable evil-doer in the history of the Multi-Universe.
Sadistic, powerful, and evil to the core, Isaac Westcott founded the Deus.Ex.Machina Industries Empire and destroyed the Alliance of Freedom and all heroes of the Multi-Universe. He slowly manipulated the political system of the Global Pact Defense during his time on Earth, plunging the entire world in chaos until he was named Managing Director of Asgard Electronics and became the Prime Minister of Ireland -- and eventually Emperor of his new Empire -- ruling the 12 Multi-Universes through fear and tyranny, while oppressing non-humans and created the Holocaust II, a incident so evil that wiped out more than 34% of the population of all Multi-Universes who were non-humans. Isaac was an Abyss-sensitive and a Prime Abyssal Human who revived the Abyssal Race's reign of terror, recorded by history as the most powerful tyrant who had ever lived during between the AAY and BBY of the Multi-Universal Calendar, his entire life was nothing but the ambition of 4 million-years plan to plunge all 13 Multi-Universes in chaos, hunger, misery, slavery, fear, panic, despair, hatred, sadness, death and blood for power and universal-wide sadistic tendencies, resulting in universal-wide wars and the death of centillions; in order to become the new Dark God of the existence to rule the dead Multi-Universe.
Born in c. 95 BBY of the Multi-universal Calendar, on the  2nd Parallel Earth in 3rd Reality, to House Westcott, Westcott was left to die by his family who were Christians and religious to the core, he was accused by his family to be the "evil reincarnated" and was sentenced to die alone. In an attempt to send him back to "hell", he was thrown in the river to die. Westcott, however, was found by a woman and was sent to the orphanage. At the orphanage, Isaac began his evil career in killing animals and hiding the bodies under his bed. Later, he took over a bully gang by killing his leader and started bully in mass-scale, bullying children and even killing them in occasions. Westcott lived serving an untarnished career as famous Serial Killer in British Empire while learning from the evil side of humanity. He killed his family and his friends. As the managing director of Asgard Electronics, Westcott orchestrated the outbreak of the devastating World War III in the 2nd Parallel Earth. He himself headed both the factions; The Allied Forces of Maiz and The Allied of NRC. Later, Isaac revealed his identity as Abyssal God to Akihiro Kurata.
As Emperor, of Deus.Ex.Machina Industries Empire, Westcott effectively wielded absolute control over the 5th, 6th, 8th and 9th Multi-Universes, and virtually everyone who lived within it. During his tenure, he built one of the most powerful military forces the history of the universe had ever seen and ruled unopposed for 4 millions of years as a powerful Abyssal Lord. Westcott progressively abandoned his facade of being an enlightened leader and began to rule centillions of lives through terror by holocausts, genocides and destroying entire universes, galaxies and planets. At some point, Isaac decided to create a new Abyssal Legion in his Empire, and finally started to attack planets to kidnap human children in order to turn them into inhuman Abyssals, the DEM troops killed the parents as well. As a result, 10,000 children were kidnapped. When Westcott discovered that Eve Fullbuster's apprentice, Casper's existence, he forced Eve Fullbuster to fake Casper's death and then request that Casper assemble the most influential traitors in DEM Empire in a rebellion in order to highlight and destroy them all. Isaac's plan backfired when Casper, healed from his near-fatal injuries and espousing the teachings of the Abyssal Punisher, vowed revenge against Isaac and confronted him on the Malevolence, ultimately sacrificing himself in an act that inspired the dissident senators to create the Multi-Universe Defense Forces. As the Universal Rebellion War broke out, Isaac ironically fought against a rebellion that he started in secret. After the Empire suffered a devastating defeat during the Cataclysmatic War I, 30 years after the end of Universal Rebellion War in which the Alliance of Freedom destroyed the Universe Killer Super-weapon and Reaper Dreadnought Super Ship, Isaac steadily began to lose his absolute control over half of the 11th Multi-Universe, yet his super-army increases the pressure on societies around trillions of universes, galaxies and planets to avoid any attempt of rebellion.
Isaac had many races under his thumb in his planetary trade, but none were as significant as the ExKriegs. Gifted with natural fighting ability, strength and the ability to become stronger after every battle, ExKriegs became powerful weapons in Isaac's subjugation of planets, though Isaac noted they were never entirely loyal to him due to their pride. At some point, Isaac met a powerful ExKrieg woman named Mikaela Du Tirial, a powerful, beautiful and sadistic amazon warrior and slept with her. Months later, Mikaela was pregnant, and Isaac's future daughter war Katarina (the main protagonist of the storyline). However, Isaac discovered the ExKriegs' power, these very abilities made them a liability to the paranoid Isaac, afraid that, if left unchecked, the ExKriegs could either unite and overwhelm him, or one day provide a warrior to rival Isaac himself - The Legendary Abyssal Punisher. Due to this, and also due to a past meeting with the God of Destruction of the 5th Multi-Universe, Beerus, who asked him to wipe out the ExKriegs for him, he decided to wipe out the Planet and its inhabitants despite his attendant saying that it would be a shame to waste such powerful warriors, however, Isaac was going to destroy the entire ExKrieg race at some point. He also ended up forcing The ExKriegs King into giving him his daughter, Yuudachi, as part of their continued "cooperation", although ExKrieg King secretly intended to betray Isaac before he could ever let him have his daughter. Isaac then searched for a time where almost all of the ExKriegs would be on Mandu Planet, so that he could wipe all of them out at once. His attendant tells him that almost all of the ExKriegs would be on the Planet in one month's time, and so Isaac decides to blow it up then. Hearing the accomplishments of the low-level ExKrieg Mizagi and acting on his own fears of the Abyssal Punisher legends, Isaac resolves to eliminate all possible threats. He sends his most powerful henchman Creed Diskenth and his elites to assassinate Mizagi and his team, while Isaac himself sets a course to Mandu Planet. On his arrival, the ExKrieg King and his men attempt an uprising both to end Isaac's reign and to rescue Princess Yuudachi, but it ended disastrously with the King and his soldiers being slaughtered by Isaac as Ellen and Kurata watch.
Isaac arrived in the planet's orbit, he suspected that other ExKrieg would attempt to emulate King's approach and commit a full-scale uprising, a suspicion confirmed when he was confronted by a charging Mizagi, lunging through the fields of Isaac's men and Droids in defiance of the tyrant, and even goes as far as to fire a Final Spirit Cannon at him after giving a heart-felt speech declaring that the ExKrieg race is done working for Isaac. The tyrant retaliated by laughing maniacally with glee as he prepared a Death Ball to annihilate the planet. The attack consumes Mizagi and some of his men as it buries itself deep beneath the planet's surface resulting in a massive explosion, eradicating all life forms in the planet, Mikaela, however, watched the scene from Hun Planet, an uninhabited neighboring planet. After the planet's explosion, Isaac put high rewards for billions of mercenaries and bounty hunters around thousands of other universes to kill and bring the heads of the few remaining ExKriegs that were not on the planet at the time of genocide. Despite these stories, Isaac's destruction of the ExKriegs is a rumor that Yuudachi heard before the events of the storyline. After that, Isaac finally found his former lover, Mikaela Du Tirial and kills her, but his newly born daughter, Katarina escaped when Katarina threw through a portal to Earth, however, Isaac still left a huge scar on the eye of his own daughter. That scar would be a reason to several tragic events in Katarina's childhood.
Sir Isaac Ray Peram Westcott, the Emperor of the DEM Empire, is nothing but a cruel and inhuman "person" or "monster" has been responsible for orchestrating multi-universal-wide wars, mass-genocides in universal scale, manipulating billions to serve his needs, personally murdering and torturing a vast number of innocent lives, including children, women, pregnant women and beings from others universes, tyrannically and oppressing centillions of sentient beings, wiping out centillions of lives for fun, destroying billions of galaxies, planets and realities to secure and then maintain power over the Multi-Universe, and all this for no other reason than his desire to bring chaos, destruction and death upon innocent civilizations and his boundless cruelty for 4 millions of years. Even after his death, his name become a curse to all human race on the Multi-Universe, showing that Isaac was the true "monster" mentioned in the prophecy of the ancient beings and not his daughter, the Legendary ExKrieg that would bring death upon reality. Since Isaac Westcott human's soul was cursed and damaged by the Abyssal Powers to the point that he couldn't even become a ghost: he is stunted to exist be a "nothing" unable to cross over into the afterlife for all of eternity. There he would experience disembodiment in darkness, perpetual madness as if to always live with an open wound; terror without respite for all eternity.
Data
Overview
Design and appearance
"Well, as you can imagine, I had quite a difficult time convincing the poor fellow to see me as worthy. I was told flat-out I'd never obtain a single Artifact of the Past. And since I've never been one to take bad news well, I'm afraid I killed him."
— Isaac to Darkseid
Before the creation of the storyline, the 19 creators thought who would be the main male human villain to be placed as the main antagonist in storyline. Sheev Palpatine was chosen as the main villain because he already was an overlord galactic. So to decide, a poll was created in CIS Group to choose the main villain of the story.
Sheev Palpatine - 84 votes
Johan Liebert - 21 votes
Yuuki Terumi - 56 votes
Madara Uchiha - 12 votes
Jeromy Blaire - 5 votes
Isaac Ray Peram Westcott -  148 votes
Creed Diskenth - 32 votes
Valkorion - 14 votes 
Darth Nihilus - 9 votes
Fire Lord Ozai - 26 votes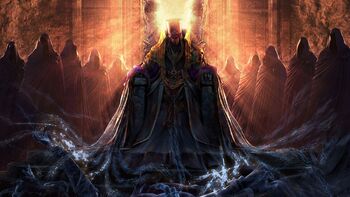 Isaac Ray Peram Westcott as the winner. The reason is because the storyline need a anime villain as one of the main antagonists and because Isaac is the most evil anime villain of the list. In addition, Isaac is a omnicidal genocidal and an AntiChrist who wants to put the universe in state of death for fun, and also a "human" villain that represents the evil side of humanity in the midst of billions of other aliens race. He is also young enough to have romantic relationships with Mikaela Du Tirial.
According to Caique Falcão, the creator of the storyline, Isaac's Abyssal design is an amalgamation of monsters he feared in his childhood. According to Felipe Melo, the CIS Productions put Isaac Westcott as the main antagonist as a tribute to the most evil anime villain in Light Novels, and his bizarre character in a lighthearted story, which Caique claimed that Isaac is the most evil type of villain he knows (a villain that commits many types of different crimes; genocide, child murdering, planet and universes destruction, rape of children, inhuman tortures, fascism, warmongering and many others).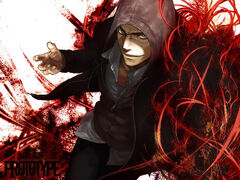 Isaac is one of the villains in the story who possesses an entire range of Abyssal transformations, each one being quite different than the others. It is implied by Ellen and Elliot in the storyline that Isaac's sixth, most powerful form is actually his original form as an Abyssal and that his "human" appearance is just a humanoid appearance, with the other five being forms that suppress and conserve his Abyss enormous power. Isaac has Seven in forms in the non-canon storyline, the last form is his fusion with the Frost Demon. According to Caique, Isaac's final form is an ironical way of representing human purposefully made to to look as a human again (while the rest of the transformation are bizarre and scary Abyssal Monster): Caique wanted to go against the expectation that villains and monsters become bigger and meaner looking the stronger they are. In Isaac's final form, he is back to his human form, which ironically is his human form. This has a profound meaning, showing that the real monsters are in fact humans.
Name
"They call me by many names: The Fallen, The Beast, Devil, Genocide God, The Emperor, The Dark Lord, Milord, Master of all Abyss, The Deep Sea Monsters... But my name is Isaac Ray Peram Westcott. Call me the Fallen if you want."
— Isaac Westcott to Yoshino
While his name still the same name of the original character, the name "The Fallen" has a profound meaning as well.
Isaac's name is a pun on all things relating to the "fallen". The Fallen is the pun of "Fallen Angel". A fallen angel is a wicked or rebellious angel that has been cast out of heaven. The term "fallen angel" does not appear in the Bible, but it is used of angels who sinned, of angels cast down to the earth in the War in Heaven, of Satan, demons, or of certain Watchers. Mention of angels who descended to Mount Hermon (not "fell" to Earth) is found in the Book of Enoch, which the Ethiopian Orthodox Church and Eritrean Orthodox Tewahedo Church accept as canonical, as well as in various pseudepigrapha. In Isaac case, the name "Fallen" is related to "Fallen Human", that means a cruel human left his humanity to become a "true monster". In his original name, Isaac Ray Peram Westcott has a meaning of the original world.
"Sir" means a man given a ​rank of ​honor by a ​king or ​queen. "Isaac" means "He Who Laughs". "Ray" refers to a male whose appearance is hip, fresh and shiny like x-rays or a male working/living in a radioactive environment. "Peram" means "Bag" in Latin. "Westcott" is habitational name from any of various minor places named with Old English.
Introduction
"Ha ha ha! It seems you didn't know I have the greatest power in the universe. "
— Isaac Westcott facing Luke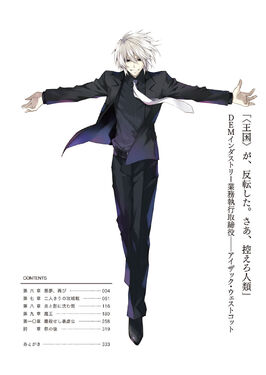 Isaac is introduced in the story as an all-powerful galactic overlord who oversees the DEM Empire, of which the ExKriegs, Katarina's race, were members. He rules a vast empire that has control over what has been said to be at least 500 centillions of universes up until his death according to the original story. His secretary Ellen states that Isaac ruled the  75% of the Multi-Universe during the time of the Cataclysmatic War I, however, prior the war starts, he ruled  40% of the Multi-universe. Isaac creates many armies from the planets that he conquers, but most of his army are droids with only 20% of human troops of his Empire, while 37% of his army are enslaved races.
Between all of his enslaved races, the warrior race, the ExKriegs, were the strongest. Isaac had heard about the legend of the Prime Abyssal Punisher, a being with unrivaled power and the only warrior that could pose a threat to him and his minions, but tried to believe that was nothing more than a myth; however, after several ExKriegs emerged with rapidly evolving potential, Isaac began to fear that the legend of the Prime Abyssal Punisher, the legendary warrior that born 800 centillions of years ago, may one day come true. So, Isaac wiped out almost the entirety of the ExKrieg race by annihilating their home world. Isaac's actions eventually lead Katarina (his daughter and main protagonist), and all heroes and villains into conflict with him during the Cataclysmatic War. All tragic events of Katarina's life happened because of him, and, his actions "MADE" the plot of the Present Era. 
Logo
Personal Information
All personal information of Isaac Westcott, such as his hobbies, his favorites things etc.
Favorite foods:

​Human blood, chicken's heart, grilled human and bovine meat on the grill;

Favorite clothes:

​Black suits with white ties;

Favorite vehicles:

​His car, Veneno. His personal mega-ship, Malevolence;

Favorite hobbies:

​Conquesting worlds, killing and torturing people (women for sexual pleasure, children for hatred and man for fun), destroying worlds, enslaving entire races, committing genocide and destroying "inferior" races, using non-humans as sparring targets to test his power, ruling his empire with iron fists, manipulating others worlds, giving false hopes to his people, trolling Ellen and Eve, torturing Spirits with physical, psychological and sexual tortures all days, corrupting people, creating wars, committing mass murder, brainwashing and forcing suicide on his officers, causing conflicts between humans and aliens, causing conflicts between his enslaved factions and all Multi-Universe Heroes, playing mind games with his foes, crossing the Moral Event Horizon (sounds legitimate to him), killing his henchmen, watching spectacles and artistic expositions, killing anyone to further his agenda or in doing so because they would oppose him, causing destruction in many places, mocking his enemies whenever he can and whatever he can, destroying universes and galaxies for the sake of war;

Favorite allies:

​Eve Fullbuster, Scathach (possible crush), Ellen Mira Mathers, Minerva Liddell, General Grievous, Emperor Tathagata Killer, Black Diamond, Eckidina KnightWalker, Sonia Nevermind, King Hamdo, Heis, Sasha, Makuta Teridax, Emperor Palpatine, Buppa, Darkseid, Nekron, Diabla the Qliphoth Tyrant, Mikaela Du Tirial (former lover and killed by his hands);

Favorite enemies:
Likes:

​War, hatred, destruction, oppression, Nazism, fascism, imperialism, chaos, death, pain, anger, suffering, torture, suffering, sadness, children's suffering, intelligent and manipulative women (Scathach), killing pregnant women, killing infants, destroying laws, evil, suffering and hunger of his people, misery, lies, manipulations, corruption, hypocrisy, poverty, conflicts, disharmony, carnage, the suffering of heroes, misfortune, supremacy, racism, being hated, making sick jokes, black blood, ruining the lives of innocents, attempting to or successfully killing his  enemies' friends and family, polluting and destroying beautiful lands, enslavement, torturing and killing cute things, making fun of La Folia, watching people cry in pain, hunting and killing ExKriegs and non-humans;

Hates:

​Peace, ExKriegs, aliens, Jews, Catholics, black people, capitalism, socialism, communism, harmony, love, demons, angels, Chinese people, Japanese people, religions, Gods and Devils, ninjas, Sith, Jedi, delinquents, false dark lords, Nazi wannabes, kids and teenagers who think they're Nazis or at least neo-Nazis, homosexuals, non-humans, animals, birds, God, all life, money for greed, spoiled girls, jack on men, prostitutes, heroes, self-called "Heroes of Justice"

Religion:

​Hate all kinds of religions, even if he is the God.

Political Type:

​Nazism, Fascism and Imperialism.

Age: 

​4,000,000 years old but 19 or 27-years old in physical appearance.

Gender:

​​

Male but genderless in Abyssal Forms.

Favorite Musics:

​Rock, dark orchestra and heavy metal.

Favorite types of women (love interest):

​Between 16-35 years old, intelligent, human, manipulative, cruel, evil, tall, sadistic, masochist (above all), white woman (racists ideology), English, French or German women.

Hated allies:
Hated enemies:
Physical Appearance
Unlike Darth Hades and Leohart the Prince of Hell who are villains with scars, horns, pale skin and have some type of characteristics of their evil race, Isaac Westcott is the only villain who resembles more like-human. This was choose by CIS Production to say that humans are always the monsters because unlike Demons and Sith who were born to evil, humans and other alien humanoids races are the only races that choose to be evil and commit evil acts for their own pleasure without interference of any kind of Made of Evil entity.
Adult
He is around 30 years old and a tall man with smooth and long dark ash blond/white hair, pale skin and sharp dark blue eyes as if a knife was used to cut a slit on his face. He is always wearing a black suit, with black social shoes, black social pants and a white tie. He is of English origin but he speaks fluent Japanese. He is described as a very scary man by Origami.
He is described as being around 30 years old, but Origami notes that he gives off the impression of an experienced veteran. Mr. Woodman also states that he left the DEM 30 years ago due to a fallout with Westcott. Can't rule out the possibility that Westcott is using magic to keep the youthful appearance, after all, was said Elliot left the DEM Industries 30 years ago, and many of the characters in the series refer to him as a person 30 years of age. There is a possibility that Westcott is using technological-magic (Realizer) on himself to not grow old like Elliot Baldwin Woodman is doing to stay alive due to his age (between 70–80 years old).
Young Adult
Isaac is a young man with short, fair hair swept to the left and light coloured eyes. Unlike his adult appearance which his eyes are "dead", his eyes in this age are quite "alive". At this time, he is more muscular and looks more energetic since he is in his prime, during this age he was a Blood Knight who loved to fight and destroy planets with his own hands. He always wears a dark blue suit.
Teenage
There is nothing to say about his appearance as a teenage but a handsome young man who is seen have a silver short hair and wearing nobility attire. During his time on school, Isaac was considered the most handsome boy his school as his silver and blue eyes were a new standard to the girls of the school. He received many love letters because of that. When he was a teenage, he was always wearing a black uniform of his school at the time of his student career.
Personality
"Don't talk like that, Seha. I'll get embarrassed. But yes, I will not lie I love people drowning in their own blood and tears, or to see the parents of a child crying as they watch their daughters being raped and dying, or see people in pain, or listen to the cry of desperate of innocent people. That's why I love humans, if humans did not exist, there would be no one for me to enjoy myself in this reality. If it is bad or good... I don't know what is it, the only that matter is how I fell. Yes... I'm sick..."
— Isaac Westcott to Seha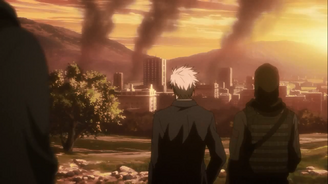 Westcott is an evil and inhumane individual who loves war and death - he demonstrates that he is different from many other humans through the series, as he commits acts of atrocities against humanity simply for his twisted fun. He is also a mature man, but possesses the mind of an intelligent and sadistic child. Shido describes Westcott as "one that could not just be described as just cruel or brutal but rather abnormal". At his core, Westcott relishes death, suffering, despair, fear, chaos, war and destruction. He is known as one of the most sadistic characters in the series, and often tries to make his enemies suffer in despair and fear before he kills them. He also has a great sarcastic wit. When he is in his "normal mental state" (a compound man) he is sophisticated, polite and kind to the people around him in order to deceive them.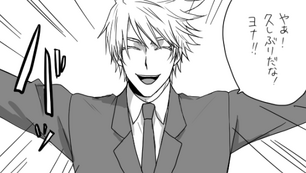 He uses dark humor at times, such as saying: "Don't lose your arms in this stupid way" soon after mutilating his subordinates; and such as "Ahh... this is so tragic and sad. My heart drowns in tears to lost a valuable Wizard" after he manipulated and used Origami hatred for Spirits and turns her into a avenger. Westcott is fully aware of his reputation for cruelty among his employees, and makes no effort to deny it. He also seems to have knowledge of how to use human feelings of hatred and anger to his favor.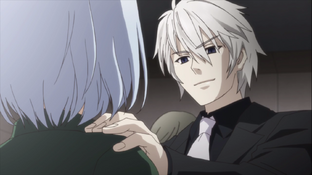 Westcott is an cruel, intellectual and unloving man. He often addresses most of his subordinates by their surnames (except Ellen Mira Mathers who he called her name often in a teasing tone). He is also a man that does not talk too much. He rarely shows any sign of alarm, surprise or anguish. In normal situations, Westcott is casual and uncaring, attempting to draw a conversation and make small talk, which often infuriates those he is talking primarily among the directors of the D.E.M that are part of the board of D.E.M except Ellen. Westcott is also a kind of person who does not like to repeat the same thing twice, since he sees humans as animals who follow his orders as ordered. He's a liar who is manipulative, cold-hearted, hypocritical and dishonest to the people who trust him. Due to his power that he has over his officers and other employees on D.E.M Industries, he is very selfish and doesn't care about anyone's life and even his own. Westcott shows no sympathy for his soldiers and co-workers as long his goals are completed.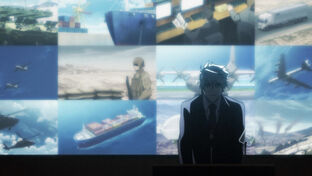 Isaac Westcott brutally tortures his officers if they question his orders regardless of whether if they are elite soldiers or not; which is why Westcott often install Realizers in the brains of his soldiers in order to make them into "domesticated-psychopaths". Under normal circumstances, he acts honestly and respect his subordinates (for beginners who do not know his true nature, people like Knox). He doesn't care about things like his company or innocent's lives, as long he achieves his goals, or rather, he does not care about any of these things. Isaac Westcott is able to do anything evil to achieve his goals, claiming he will destroy the whole life on the planet only to achieving "one step" closer to his wish, or kill any person if necessary. He is obsessed with making the world die current and rule the future world according to his own image. He proves to be so dedicated to his desire that he does not show any value for his life as long he not have achieved his goal; showing that he prefer to die rather than turn back.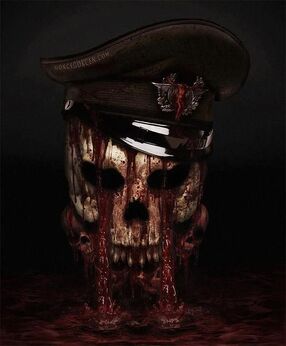 He has a very sadistic and nihilistic personality and seems to take pleasure in the worst possible types of torture, such when he considered various types of cruel physical, mental, emotional and sexual tortures to Tohka that only the most twisted of individuals could think of. The definition of Westcott is a complete and utter obsession with war and destruction, and greed with the powers of the Spirits' Inverse Form. By his own admission, he loves all kinds of evil that mankind can evoke over the world, and he clearly shows that he hates any form of pacifism. His insane devotion to war and destruction is evident in the great affection with which he refers to the destruction of D.E.M Industries and other government causes over the world just for his words. While he says "will be for humanity's greater good" humans will follow Westcott blindly, and are able to kill hundreds of innocents as long Isaac says this is correct. In a narrative sense, Isaac warlike and violent personality serve as a counter to the easy going, peaceful and gentle personalities of Shido and Elliot.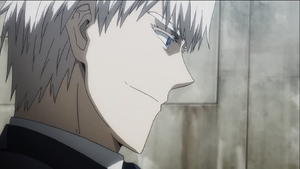 Westcott initially appeared to be a very kind, very respected director and was revered by many at the beginning of his entry as director of DEM Industries. Ellen Mira Mathers, obey that he loyally without questioning him, without care of how his orders are cruel. However, this was only a mask to disguise his manipulative and very dangerous nature. In fact, he cares very little for his officers and affiliates, and is willing to use almost everyone around him as pawns to achieve his goals which their lives are simply expendable. He also seems to have a one-sided view on many things as he claims Elliot Woodman betrayed a vow he made with him after he left the DEM. He even asked Elliot to come back to the D.E.M and saw Elliot's actions as a child throwing a tantrum. He frequently appears to play with his underlings for amusement, he does so by putting fear in some members and soldiers of the D.E.M for their failures. Being the director D.E.M Industries, Westcott controls his minions through acquiring respect on the fire. Westcott holds the most turbulent individuals like Roger Murdoch in line through intimidation and mind games.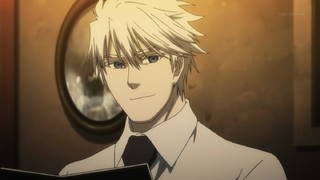 Isaac is rather ruthless and masoquist and reacts violently to criticism. Unlike most other primary antagonists who are crazy psychopaths and have bad-temper like Kurumi Tokisaki, Minerva Liddell, Eckidina KnightWalker, Edgar F. Caroll, Roger Murdoch and Ryouko Kusakabe, he actually displays a very calm, civilized and refined demeanor, using very polite, regal, eloquent language rather than the more tough-talking style of most of the other villains. Despite these traits, he is quite cold-hearted, almost to the point of being machine-like in nature. He tends to view most problems and situations in an intellectual manner, like an academic or a professor, rather than as a manner of life or death. Believing no force in the world could challenge his authority since he is the director of the most great corporation on Earth, he typically underestimate his foes for being pacifists and that their kindness ends up generating in their defeat.
Ultimately, Isaac could be viewed as yet another example of a Machiavellian inspired ruler, with ruthless determination to kill everyone on his planet. But unlike Machiavellian who is tyrant ruler, Isaac is president of a company but he is seen more like a dictator oppressing people in the shadows. And unlike tyrants who seek for more power -- Isaac plans to seek more death on humans. Many of Isaac's beliefs run consistent with nihilism, as he does not see any meaning to life. He sees his actions as a game, even if said game results in the loss of lives, his very own included. He is often described as unpredictable. He often says things to incite someone's temper but then says he is just kidding. Isaac enjoys irritating Ellen Mathers to a troll level, and he has a great deal of fun in being feared by other officers as well. On the outside, Isaac acts kind and polite. However, he keeps many secrets and tells many lies to the whole planet. He is very strategist and enjoys manipulating battles in order to make his own allies and enemies kill themselves. He immensely enjoys crushing the hopes of humans and watching their expressions become filled with despair. Even Kurumi Tokisaki has great hatred towards Westcott, and angrily regards him as a fiendish man who deserved to be destroyed.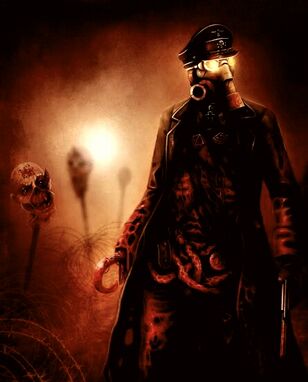 Westcott is a complete megalomaniac, a person whose lust for power was so strong it wouldn't be satisfied until the entire existence was underneath his thumb. Westcott displayed psychopathic behaviourisms, he wore a metaphorical mask of normalacy, sympathy and benevolence as his public managing director of Asgard Electronics image he was modest, calm, grandfatherly and humble but used Machiavellian tactics in politics. In reality Westcott proved to an underhand and master manipulator, possibly due to his time in politics. Westcott was a master of disguise and even killed his own lover and her race after used them as tools. Westcott was proven to be seductive as he was able to trick the La Folia into believing that it were the Alliance of Freedom who were evil and even turned her into his apprentice, turning La Folia against her best friend, Katarina Couteau.
In addition to being a master of manipulation, Westcott was highly intelligent, nothing short of a genius, and an incredible strategist: he was capable of effortlessly manipulating situations throughout his life to his own advantage. He was also extremely exploitative, shrewd and incredibly devious, capable of outwitting any opponent with little or no difficulty. Furthermore Westcott was a mostly callous and arrogant person, he carries many apprentices but does not care for them and only sticks with them for as long they are useful towards him and when they outlived that he merely throws them aside, an example of this would be when La Folia was rescuing Elliot and had Shiki at his mercy, Westcott persuaded her to kill Shiki which he did. 
Westcott was intensely sadistic and cruel, known for even creating life forms for the sheer purpose of personally causing them pain. He smiled when Shiki was at La Folia's mercy, sneered constantly whilst fighting with Karen and Darth Maul, and laughed hysterically whilst duelling Elliot. Westcott was also developed sever paranoia when his former protege Zanke had returned from the dead he saw him as a rival and sought to kill him. When he sensed that Mitsu's protege Kalabak was becoming even more powerful, he ordered Mitsu to eliminate him. Even as a child, Westcott was demonstrated to be manipulative, psychopathic, and self-centered. This is especially evident by his frequent breaking of various rules and social norms, knowing full well that his mentor, whom he hated, would simply pay off the authorities to make the problem disappear.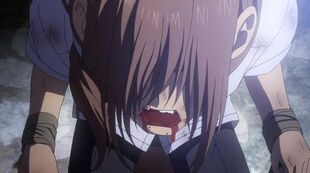 According to La Folia, becoming cruel with any good he had as a member of Team Hiruzen gone, Isaac's agenda made him develop a god complex and valued himself while delighting in striking terror in his first impressions. Though causing conflict to ease his boredom, Isaac seems to have no interest in wars started by others, but his loves genocide of any kind.
His charisma also attracts a number of followers, many of which he would not hesitate to send on potential suicide missions if for his own personal benefit, expressing some remorse if they're unable to properly complete a task, having no sentimental attachments to any of them despite their values.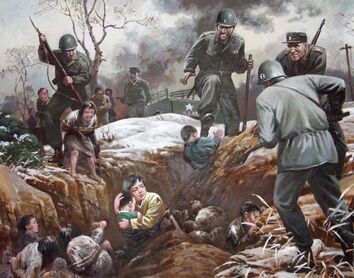 Isaac was just a irredeemable evil, aiming a twisted goal for no reason logical by using the Spirits and the Angels to plunge all Multi-Universes on existence in death, chaos and destruction, and him as the Dark God of this apocalyptic universe for eternity, all this only to make God cry. For the war's sake killed centillions for fun and destroyed entire planets, galaxies, universes, commited genocides of billions of races, forced parents to kill their own children, plunged entire galaxies in wars, enslaved trillions, forced his soldiers to rape innocent people, used pregnant woman in experiments and countless atrocities for 
nothing. 
Above all, Isaac is an egocentric genius who firmly believes in the Nazis' misinterpretation of Nietzsche's Übermensch (over-man) concept where a race of superhuman beings are destined to rule the normal ones, despite he follows the real Nazi ideology, Isaac believes himself to be superior to all living beings. Unlike other Nazis, Westcott doesn't believe that the Germans are the destined "master race", but rather that the superior man must yet be made. Westcott is vindictive, pitiless, selfish, greedy, cruel, and mean, but also a scientific genius, who is able to see beyond appearances and managed to see the truth behind myths believed to be superstition, in reality fragments of Asgardian origin.

Westcott was said to be a fully-fledged supporter of the Nazi Party until he became the emperor. Though he is disillusioned by the Führer's ideals, he is still morally devoid and capable of mass murder and mass genocide. Even when he was a child Westcott was a cold-blooded, destructive, and heartless killer who would do anything to accomplish his goals, including killing entire civilizations, destroying planets, galaxies and universes, taking the life of billion for his own purposes.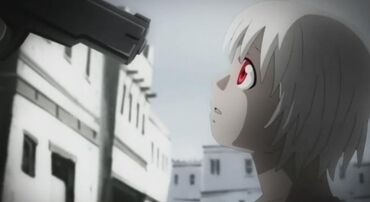 Even his subordinate officers had reasons to fear him, if they didn't do their job right, death was the only penalty he would give to those who failed him. Isaac is said to be a psychopath but he is actually ruthless sane man who killed, tortured and defiled for sheer enjoyment and pure hatred for life. Obsessed with fathering a son, he cared little for anyone or anything, had no compassion for life and was rarely depicted as anything other than a force of great evil, even demons from 
Triggers Hell
 tried to kill him many times without permission from 
Leohart the Prince of Hell
. Westcott was a prime English man being very warmongering and power-hungry. He was also knows for his strong hatred of Americans and wanted to wipe out the America during his time on Earth. Westcott was shown to have little to no morals as he destroyed the invasion fleet leaving his Empire defenseless and wanted to exterminate the entire Earth population and control all of the human colonies.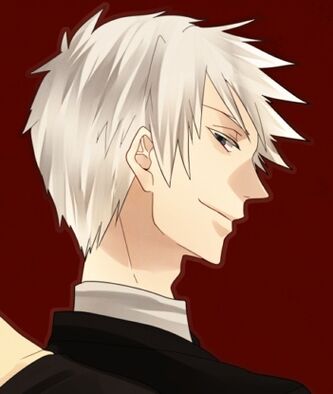 At first, Westcott appeared to be a modest, polite, well-meaning, affable, responsible, reasonable, honest, good-natured, unassuming, kind, caring, cheery, grandfatherly, loving and harmless individual. However, this was nothing more a public facade that Westcott made up to hide his true nature as a ruthless Nazi Emperor, and while as the Abyssal Lord he exposes it all: that of a murderous, arrogant, selfish, ambitious, power-hungry, uncaring, cold, cruel, sadistic, ruthless, narcissistic, delusional, psychopathic, misanthropic, terrifying, dangerous, violent, irredeemable and very unpredictable individual. And as such, there was only one goal he had in mind to accomplish:
plunge the Multi-Universe in eternal state of war and the total destruction of the Multi-Universe
. Cold and dominant, it is either obeyed or be obliterated with him.
Despite his arrogance, he was highly intelligent, patient, wise, calculating, cunning, deceptive, and manipulative and possessing some dark sense of humor. Westcott was also known to be treacherous, as he would kill his allies or have them killed, as he had no desire to share his power with anyone, especially his own apprentices, and would try to eventually kill his apprentice, Eve Fulllbuster. And unlike most of the other Abyssals, he prefer using mentally breaking and the Abyss over physical strengh to torture his enemies and revive them again to continue bringing pain over them for pure pleasure. Westcott was the only Prime Abyssal in the history of the Multi-Universe to achieve most of his goals and the evil-doer who brought more death and destruction upon the existence, leaving many other tyrants and villains became hostile around him.
Westcott also greatly desired to die after the conclusion of his master plan, showing his nihilism and show no real interest for life. Unlike many Darth Hades who was born as a Sith Lord (born to be evil) and Leohart who was created by Satan as a Demon (born to evil), Isaac is the only emperor of Balam Alliance that was born as a human and choose to be evil and became areincarnation of Fallen by his own free will. Like most practitioners of the dictators of the universe, isaac was susceptible to fear to the point of being paranoid. This paranoia was extensive to the point where he feared the power of other ExKriegs and had them hunted down and either killed or turned to his side as loyal servants before killing them once they had no more utility. However, his paranoia was never extensive to the point of being cowardly, as he felt little fear and was more than willing to get into direct confrontations with exceptionally powerful opponents like Basara and Seigi if necessary. Fear ultimately proved to be his weakness as it caused him to constantly plot and devise schemes against his enemies, which ultimately lead to the unexpected creation of the Alliance of Freedom and the eventual downfall of his Empire and the entire Balam Alliance, putting an end to Hades and Leohart's plans.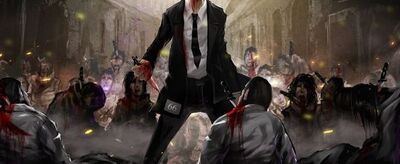 Despite his evil nature, he was a known patron of the arts; this was evidenced in the craftsmanship of his weapons, and in the many statue and sculptures present in his office during his time as Prime Minister of Ireland. However, he abandoned most of his love of the arts when he became emperor in favor of expanding his power. In addition, although Westcott openly acknowledged his being an Dark Sider Abyssal he also did not consider himself evil, but rather thought of himself as a savior of the Multi-Universe, Isaac believes that the existence is a nothing but a dream in a false existence created by God and wants to destroy the Multi-Universe and kill all life to force everyone wake up in the real Multi-Universe...
Only to kill them in the real world again
. At one point,
Reality Council
 claimed Isaac was "even more evil than Satan, Leohart, Ragnos, Hades and Fallen I" and was the most scary and dangerous enemy they faced for more than 450 centillion years since their creation. 
Isaac Westcott was considered the most civilized man in Balam Alliance Emperors, which was the reason of why he was more dangerous than Leohart and Darth Hades. Leohart invade planets randomly without caring about policy and use the living beings as food resources, Darth Hades invade planets randomly and turn all living beings ghouls to serve him as well. Isaac Westcott, however, invade only poor planets and use policy to gain more money, territory, allies and resources. As a result, the DEM Empire is the largest empire on the Multi-Universe.
Westcott's Mental illnesses (Wikia Source)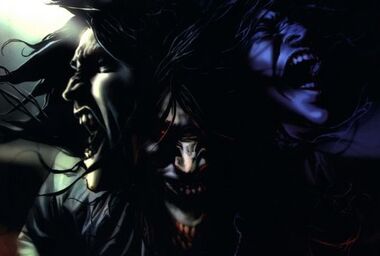 Lust Murder 
A lust murder is a homicide in which the offender searches for erotic satisfaction by killing someone. Lust murder is synonymous with the paraphilic term erotophonophilia, which is sexual arousal or gratification contingent on the death of a human being. The phrase "lust killing" stems from the original work of Richard von Krafft-Ebing in his 1898 discussion of sadistic homicides. Commonly, this type of crime is manifested either by murder during sexual activity, by mutilating the sexual organs or areas of the victim's body, or by murder and mutilation. The mutilation of the victim may include evisceration, displacement of the sexual organs, or both. The mutilation usually takes place postmortem. Although the killing sequence may include an act of sexual intercourse, sexual intercourse does not always occur, and other types of sexual acts may be part of the homicide. 
Sexual Sadism Disorder
Sexual sadism disorder is the condition of experiencing sexual arousal in response to the extreme pain, suffering or humiliation of others. Several other terms have been used to describe the condition, and the condition may overlap with other conditions that involve inflicting pain. It is distinct from situations in which consenting individuals use mild or simulated pain or humiliation for sexual excitement. Sexual sadism disorder has been found to be potentially dangerous if paired with symptoms of borderline personality disorder or psychopathy which increases the likelihood of one acting on their sexually sadistic fantasies.
Psychopathy
Psychopaths are people who exhibit a constellation of antisocial personality disorder traits which include antisocial, sadistic, narcissistic, and borderline behaviour, lack of ability to love or establish meaningful personal relationships and extreme egocentricity. They also do not learn from failure and take it out on others. Psychopathy is sometimes used synonymously with sociopathy, is traditionally defined as a personality disordercharacterized by persistent impaired empathy and remorse, and bold, disinhibited, egotistical traits. Different conceptions of psychopathy have been used throughout history. These conceptions are only partly overlapping and may sometimes be contradictory.
Sadism
Sadism involves gaining pleasure from seeing others undergo discomfort or pain. The opponent-process theory explains the way in which individuals not only display, but also take enjoyment in committing sadistic acts.[clarification needed] Individuals possessing sadistic personalities tend to display recurrent aggression and cruel behavior. Sadism can also include the use of emotional cruelty, purposefully manipulating others through the use of fear, and a preoccupation with violence.
There were four subtypes of sadism, which he termed Enforcing sadism, Explosive sadism, Spineless sadism, and Tyrannical sadism.
Paranoid Personality Disorder
Paranoid personality disorder (PPD) is a mental disorder characterized by paranoia and a pervasive, long-standing suspiciousness and generalized mistrust of others. Individuals with this personality disorder may be hypersensitive, easily insulted, and habitually relate to the world by vigilant scanning of the environment for clues or suggestions that may validate their fears or biases. Paranoid individuals are eager observers. They think they are in danger and look for signs and threats of that danger, potentially not appreciating other evidence.
Narcissism
Narcissistic personality disorder (NPD) is a long-term pattern of abnormal behavior characterized by exaggerated feelings of self-importance, an excessive need for admiration, and a lack of understanding of others' feelings. People affected by it often spend a lot of time thinking about achieving power or success, or about their appearance. They often take advantage of the people around them. The behavior typically begins by early adulthood, and occurs across a variety of situations.
Complete Monster proposal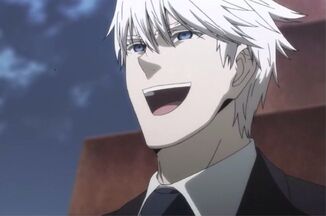 Sir Isaac Ray Peram Westcott also know as the legendary evil, The Fallen, is a Dark Abyssal Lord of the Abyssals and the Dark Emperor of Deus.Ex.Machina Industries Empire who is the primary villain of the storyline—and by far its most evil one of them all. Born as a nasty sociopath who loved to inflict pain and sought to extend his influence wherever he could, in his various guises as Good Ruler of the Asgard Electronics and later the DEM Empire, he has been responsible for orchestrating multiuniversal-wide wars, manipulating others and then disposing of them when they have served his needs, personally murdering and torturing a vast number of people, tyrannically oppressing centillions of sentient beings, wiping out centillions of lives, destroying billions of galaxies, planets and realities to secure and then maintain power, and all this for no other reason than his desire to bring chaos, destruction, death upon innocent civilizations and his boundless cruelty and hatred. He destroyed entires universes for no logical reasons; because he wanted. He is also the psychotic Emperor of the "Deus.Ex.Machina Industries Empire" of the Nazi Party, is an unassuming, bespectacled, manipulative, sadistic and nihilistic tall man is defined by his love of war. His Empire itself is the Nazi Party, he founded his Empire after the manipulated Adolf Hitler and started the World War II, killing 60 million. His Empire is an organization that wipes out all life from planets, then sells the planets to the highest bidder. Having summoned the First Spirit to Earth, resulting in an explosion that killed 150 million people and allowing more Spirits to enter the human world, Westcott used the ensuing chaos to set his plans into motion in countless universes in order to capture the Spirits and make them go in insanity mode to use their powers to make himself the new Dark God of the Multi-Universe. Prior to the events of the story, Isaac slept with a ExKrieg woman know as Mikaela Du Tirial and had a daughter with her, Katarina Couteau. However, Isaac destroyed Bandu Planet, bringing the ExKrieg race to near extinction despite their loyalty and later he killed Mikaela and tried to kill Katarina when she was just a newborn but luckily she escaped through a portal. Years later, destroyed an entire population of a planet know as Amerish to repopulate the population as slaves and Abyssals in order to use the planet as the HQ of his Empire. Acting behind the scenes, Isaac had multiple newborns humans turned into Abyssals (in which were children who were taken from their parents), having them slaughter innocent people to slowly reveal himself to Alliance of Freedom. Finally taking center stage, Isaac launched an attack on the entire Multi-Universe, obliterating everything he saw and having his men slaughter every living thing in sight, including babies; destroying entire planets, destroying entire universes and galaxies; resulting in the death of CENTILLIONS to put down other military factions. Isaac confesses there is no end goal; combat and war are their own end. His actions go far away from the story's standard, such as killing Bismarck's family and forcing her to fall into darkness and torturing Nia Honjou for years, wiped said torture from her mind, then forced all of the pain back on her at once to drive her insane. He even corrupt La Folia Rihavein, Katarina's childhood friend into a insane Abyssal to make Katarina fall in despair, which resulted in La Folia's death and Katarina's death as well, and thus, destroying the Alliance of Freedom and causing despair across the existence. Throughout his reign, Isaac allows murders, rapes, tortures and helps to grow the monstrosity of corruption in his Empire so nobles do whatever they want at the expense of the lives of those beneath them. With the rebels growing in his Empire, he wastes no time terrorizing the populace of his own Empire in attacks where innocent people are butchered and men, women and children alike are raped by his squad. Isaac himself treats his "playthings" horribly with a tendency to kill them, all the while daring someone to challenge him and thus untouchable. When he actually captures a member of Rebel Alliance, Isaac subjects him to hideous torture, including crushing one of his testicles, to get him to speak. When he encounters the widow of a genuine Imperial war hero, Isaac wastes no time raping and murdering her while one of his men has her young daughter right on top of the husband's grave. Isaac shows no hesitation in killing one of his own officers when he objects to Isaac carelessly sacrificing their soldiers, and his ultimate goal is to die at the conclusion of his war, after having created one last great display of the carnage he so loves. His goal was just to make God cry, just it. Westcott the most twisted person in all Multi-Universes and is the most dark person that reality can give to us. Even after his death, his name became a taboo anywhere in the entire Multi-Universe.
Predecessors and Successors
The Fallen was an immortal villain who reincarnated in many eras throught the history of the Multi-Universe, Isaac Westcott was just one of many of his reincarnations. 
The Fallen I - predecessor
The Fallen II - predecessor
The Fallen III - predecessor
The Fallen IV - predecessor
The Fallen V - predecessor
The Fallen VI - predecessor
The Fallen VII - predecessor
The Fallen VIII - predecessor
The Darkness - successor (speculated)
Saga AA - Eckidina Arc
Isaac Westcott is set to appear as an Abyssal Shadow in Eckidina Arc, the second season of LOTM: Sword of Kings Saga AA. He will be the true main antagonist (Bigger Bad) of Angel Sub Arc, the first sub arc of LOTM: Sword of Kings AA Final - Eckidina Arc and the main villain for rest of Katarina Arc, Godom Arc and Despair Arc. Isaac is later introduced as a secondary antagonist in the 5th Sub Arc - Eckidina's Rise, being responsable for the entire plot of Saga AA controlling Order of Terror to spread his reign across other worlds since he can't break into the Prime Earth.
1st Sub Arc - Angel Arc: Bigger Bad
2nd Sub Arc - Unit-CM 130 Arc: Supporting Antagonist
3rd Sub Arc - Mafusa Gang's Revenge: Supporting Antagonist
3.5th Sub Arc - Phoenix Sub Arc: Minor Antagonist
4th Sub Arc - Madness Sub Arc: Minor Antagonist
5th Sub Arc - Aryana Sub Arc: Supporting Antagonist
6th Sub Arc - Godom Arc: Secondary Antagonist
7th Sub Arc - Despair Arc: Bigger Bad
8th Sub Arc - Diabla Arc: Big Bad
9th Sub Arc - Order of Terror: Big Bad
10th Sub Arc - Battle for Earth Arc: Secondary Antagonist
Major Battles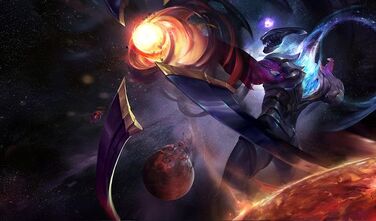 Pre-Sword of Kings
Isaac Vs. Beerus
Isaac Vs. Mikaela
Isaac Vs. Kurumi
Isaac Vs. Mukuro
Sword of Kings
Isaac (Shadow Form) Vs. The Rogues
Isaac (Shadow Form) Vs. Jellal
Isaac (Shadow Form) Vs. La Folia
Isaac (ShadowForm) Vs. Lusamine
Isaac (Shadow Form) Vs. Katarina
Isaac (Shadow Form) Vs. Asuha
Isaac (Shadow  Form) Vs. Atala
Isaac (Shadow Form) Vs. Jin
Isaac (Shadow Form) Vs. Saeko
Isaac (Shadow  Form) Vs. Sephiria
Isaac (Shadow Form) Vs. Kyouhei
Isaac (Shadow Form) Vs. Roy
Isaac (Shadow Form) Vs. Artemishia
Isaac (Shadow Final Form, 50%) Vs. Azul
Isaac (Shadow Final Form, 100%) Vs. Katarina (ExKrieg 1 Full Power)
A Draw of Kings
Isaac (First Form) Vs. Goku (Super Saiyan Blue) 
Isaac (Third Form) Vs. Vegito (Super Saiyan Blue) 
Isaac (Second Form) Vs. Dark Tohka
Isaac (Second Form) Vs. All Spirits
Isaac (Final Form) Vs. Alliance of Freedom and Brotherhood of the Abyss
Isaac (Final Form) Vs. Katarina (Legendary Prime Abyssal Punisher Form)
Physical and Natural Abilities
Human
Authority: It may not seem like an awesome power, but his authority is one of his worst weapons. He has control about any kind of authority on Earth (being the only person in the world able to create Realizer). Westcott is considered one of the most important people in the world by the fact that he is the only person who can manufacture Realizers. With his authority he can do whatever he wants with any human on Earth, he can commit any evil act without punishment. Isaac Westcott see other people just like dogs that will do his orders without question.
Magical-Technology: Isaac Westcott only creates magical technology, however, he never used it in a direct combat or in a fight. He uses it just in case he really needs to, during the transformation of Dark Tohka he used magic to teleport to somewhere.
World/Humanity: Westcott is the only person in the world who knows how to build Realizer Combat Units and the Realizer to fight against the Spirits, becoming one of the most important people in the world. Wescott is a very important for military leaders from around the world person, Westcott sells Combat Realizer Units to armies of all countries, anything that gets in the way of Isaac Westcott turns a blind an enemy of humanity, but that will not happen if he allows.
Gifted Orator: The main asset of Westcott is his ability to inspire his troops with enthusiastic speeches and Bloodthirst. It can take almost any situation and turn it into a speech that will strengthen the morale of his soldiers and Wizards for their next operation or mission. Westcott very rarely speaks, he makes long speeches when he is really excited enough to raise his diabolical joy to exterminate an entire population or cause a conflict that destroys the laws of peace.
DEM Wizards: Wizards are trained (or brainwashed) to be psychopaths who loyally obey him, so they would give their life because he ordered. His wizards are fanatical soldiers and almost soulless an are loyalty blind, acting as if they were robots following orders that could be inhumane.
Armed Forces: Westcott has control over all military forces on the planet, they obey any order Westcott. Any kind of weapon of mass destruction can be freely used by Isaac Westcott if he said if if he says that is for "humanities' greater good". He also has his own the military force of D.E.M.
Fear and Torture: These "weapons" are used by Isaac almost in everything he does or says. Also one of his fetishes. Most of his soldiers had been formed the basis of the fear, as seen in episode 4 of the season 2, when James was showing fear in returning to D.E.M with empty hands. Westcott tortures his soldiers in the cruelest ways possible for their failures, such as psychological torture, starvation, ripping their nails off, cutting their tongues, breaking the bones of their bodies, ripping out their teeth, sticking their eyes, making them eat insects, depriving them of oxygen and rape.

However, neither he often tortures his underlings, often it's a quick but painful enough to feel the experience of a terrible pain before the death. He often makes subordinates who are part of the faction "Anti-Isaac" feel the experience of feeling of death, especially at the time when several members of the Board of D.E.M had their arms cut by Ellen.

Realizer Possession: The Realizer is a small piece of technology that is put inside the human brain, when the Realizer is activated, the person will become a "zombie" and automatically becomes "dead and alive" at the same time. The device serves to sudden death, but also serves to communications. This ability is used by Isaac when he enters the James A. Paddington's body to communicate with Elliot Woodman. When Isaac entered in James, he was mentally unstable, the only thing that was moving was James' mouth while Isaac was talking to Elliot Woodman. Once Isaac and Elliot conversation was finished, the Realizer destroyed the entire James' nervous system.
Technopathy: A system that is used for combat, but also can be used for defense. This system is connected to the voice of Isaac. This occurs when Isaac active Shielded glasses at the torture chamber while Ellen killed Shido.
Brainwash Realizer: Isaac Westcott uses these Realizers to brainwashing his soldiers. The devices are used to make his servants act like crazy monsters willing to commit crimes against humanity at any cost.
Emergency Call: A device that is connected to Ellen's brain, the Realizer is used to call Ellen in situations where Isaac needs Ellen helps in something.
Natural Abilities
Thanks to being a mutant prodigy of the strongest race in space, Isaac possess incredible natural abilities.
Superhuman Strength: Isaac possess the capability to match the likes of Katarina in physical strength, and after his four million years of training, easily overpower any God in a contest of brute force.
Superhuman Durability: Even without Abyss and whilst cut in half, Isaac was capable of surviving the destruction of a universe.
Oxygen Independence: Isaac can breathe without atmospheric air, enabling him to survive in space, which is why he is not afraid to attack a planet with the Death Ball with him in the planet. Reality Council describes Isaac as being able to survive anywhere.
Bio Suit creation: Isaac possess the natural ability to grow natural armor that they can shed at any time.
Abyssal Skills
Immortality: This ability is rather ambiguous, as Abyssals has stated that immortality is a myth. However, what it most likely refers to is the human souls inside the Abyssals, it has been speculated that, when damaged by blow that would have killed or incapacitated the Abyssal such as exceedingly holy weapons, the damage is instead directed to the Abyssal reservoir of souls. Because this ability does not really grant the Abyssal true immortality, it can be considered as pseudo-immortality. 
Ultimate Regeneration: Abyssal's ability to regenerate is considerably greater than any other being's. He has regenerated from a pool of blood and from being decapitated, blown to shreds by gunfire, incinerated completely, etc. 
Superhuman Accuracy: The Abyssal has been known to hit targets at great range using handguns while looking the other way. He does this by using his so-called 'third eye'.
Superhuman Strength: The extent is unknown, but the Abyssal can physically rip humans and any other species apart with ease. 
Superhuman Speed: The Abyssal can move faster than the eye can see, the Primes can move more faster than the light.
Superhuman Agility: The ability to defy gravity to an uncertain limit. He is also seen leaping impossible distances and can walk up vertical surfaces. He also has the ability to levitate.
Intangibility: The ability to pass through solid objects.
Shadow Manipulation: Manipulation of shadows into physical form, which he can then use however he wishes.
Invisibility: The ability to become completley unseeable.
Blood Manipulation: The ability to control blood with the mind.
Soul Manipulation: The ability to manipulate souls.
Shapeshifting: The Abyssal can transform himself or parts of himself into bats, insects, snakes, hellhounds, other human forms including a little girl, an amorphous mass of darkness, and various other forms. 
Smoke Manipulation: The ability to control smoke to an unknown extent.
Necromancy: The ability to control darkness and death.
Teleportation: The ability to disappear and reappear somewhere else. 
Telekinesis: Abyssals uses telekinesis to impale their opponents.
Mind Reading: Abyssals are able to hear the thoughts of others when he chooses.
Precognition: The ability to see into the immediate future.
Familiar Summoning: The ability to summon familiars, the souls of those whose blood he has drank in a variety of forms that either emerge from his body or swarm around him as an army numbering in the thousands. These familiars can also include animals such as horses and the weapons and abilities that the familiars possessed in life, but the Abyssal can only use this ability when Control Art Restriction System Level Zero is released. The familiars can come in two ways, one is similar to a ghoul, mindless and constantly moaning in pain, while the other is the soul manifesting exactly how it was when it was alive, personality, powers, and all. It's unknown if vampires have control of how they want their familiars to manifest, or if the soul loses its personality traits.
Blood Drinking: The ability to drink a person's blood, absorbing their soul and, consequently, their knowledge and memories. He can also absorb blood through his clothes and skin, as a Abyssal e does with Luke Valentine's blood after his hellhound had eaten Luke's body. Abyssals can also draw in blood from thousands of people over vast distances.
Combat Experience: In addition to their superhuman abilities, the Abyssal also possesses centuries of combat experience. While he usually relies on crushing his opponents with sheer power and force, he does at times use strategy. When a Abyssal fought Megatron, the Abyssal used shadow duplicates to distract him, allowing the Abyssal to close the distance between them and deliver the death blow.
Omnipresence: This grants the Abyssal the ability to exist wherever and however he wishes to. The Abyssal can also exist in multiple places at once using this power, and he can appear in astral realms. It also makes him completely immortal; Any alterations to his person by outside forces can simply be willed away, including fatal injuries.
Techniques 
Flight – The ability of flight through the manipulation of Abyss.
Abyss Blast – The most basic form of energy wave.
Eye Laser – Precise laser-like beam shot from the eyes. Mild potency, but fast and able to nullify lesser attacks and small projectiles, as well as destroy weaker opponents and obstacles.
Floating Attack – Eye Lasers used in the air.
Invisible Eye Blast – An invisible abyss blast shot from the eyes.
Death Beam – Also known as Fallen Beam, this is Isaac's favored killing technique. He extends one arm and fires a small, bullet-like beam of ki from his index finger. It is able to be fired very quickly while maintaining precise aim.
'

'Death Bullet – A single small burst of energy that is usually used as part of the Crazy Finger Beam technique.
Full Power Death Bullet – A powerful finger blast shot from the index finger.
Finger Beam – Two beams shot at the same time from the index fingers on each hand. 
Crazy Finger Beam – An incredibly fast burst which explodes at a location Isaac points to. He uses this ability many times in rapid succession after transforming into this third form to quickly attack Nui.
Barrage Death Beam – A rapid-fire version of the Death Beam.
Death Counter – A technique where Isaac fires an incredibly fast long-range Death Beam. The attack fires like a gatling gun.
Death Laser – An alternate version of the Death Beam.
Golden Death Beam – The most powerful version of the Death Beam. A Death Beam able to destroy entire continents in seconds. It can also open portals to other dimensions because of its power.
Emperor's Death Beam – The most powerful version of the Barrage Death Beam.
Death Comet – When Isaac is unable to control his anger, he starts firing massive spheres of energy that demolish the Vectron countryside.
Whirlwind Blow – Isaac uses this attack against three Siths by lightly blowing, which produces strong winds that forms a tornado. Since he is shown to only use this once and in his weakest form, it may hint Isaac only uses this attack on feeble opponents.
Force Positioning – Isaac stands perfect still and focuses on defense. 
Punishing Rush – A simply torture attack where Isaac grab the enemy's arm and rip it off and then slap the opponent's face with his army to humilliate.
'

'Death Ball – Isaac creates a spark of abyss lights on the index finger and, once enough energy is gathered, this spark may grow to the size of a small moon. When ready, this Death Ball is thrown towards the target. Typically, this attack is used to destroy planets or as a last-ditch effort to kill an opponent.
Fingertip Ball – A small energy sphere used to threaten Moori.
Supernova – A more powerful version of the Death Ball used by both Isaac and his apprentice Eve Fullbuster. Used by Isaac when he destroyed Planet Bandu and the second time against Deus Ex Vectron. In fact, Isaac used this ability many times in his lifetime to destroy more than 670 quintillion planets.
Destroy The Planet! – A variation of the Death Ball that Isaac uses in an attempt to destroy Planet Diveluke following Mana's transformation to God Magician.
100% Death Ball – An enormous pink energy sphere covered with electricity which is thrown at Danny while he is underwater during their battle on Vectron. Though Danny is able to punch it into space, it still hits another planet, destroying it faster than any other planet destroyed by Isaac in the story.
Golden Death Ball – The more powerful version of the Death Ball.
Dark Death Ball – A more powerful version of the Death Ball used by Frost Demon Westcott. 
Death Storm – A variation of the Exploding Wave used by 2nd Form Isaac. 
Death Fork – The first part of the HAIL Isaac rush. Westcott flies at the opponent, impales them with his hand, and then tosses them away. Issac than drinks the blood from his hands to steal the essence of the life of his enemy.
Featherlight Touch – Isaac touches the opponent with minimal effort, killing weaker enemies.
Transformation – This is Isaac's ability to morph himself from a weaker state to a more powerful one. These transformations were originally a containment of his true power, with his actual form being what's commonly referred to as "Final". In all, Isaacdemonstrated three transformations and four altered states, overlooking his muscle enhancements at 50% and 100% power.
Kiai – One of the techniques Isaac against Katarina. At 50% power, it was enough to stun Katarina for several minutes.
Shockwave From the Fingertips – A barrage of Kiais shot from the fingertips.
Telekinesis – Isaac has strong psychokinetic powers, allowing him to freely levitate objects, such as boulders and Artifacts of the Past so that he does not have to carry them himself. He can even lift or move large objects through the air and blow up objects as big as mountains with only his mind.
Psycho Beam  – One of Isaac psychokinetic techniques. An ability that leave him insane for 5 minutes and can surprass all limits of living beings.
Imprisonment Ball – A special attack used on Katarina, where he captures his opponent in a ball of energy they cannot break out of. Isaac can manipulate this ball as much as he wants, but it explodes as soon as it touches any surface other than Isaac himself, creating a nuke explosion. 
I Won't Let You Escape with Your Life! – Isaac shoots a small energy sphere into the opponent, lifts them up with telekinesis, then detonates the opponent by clenching his fist. 
Isaac Head Smash – IIsaac flies at the enemy head first and smashes them with his head which is covered with Abyss energy, it can destroy giant rocks.
Death Wave – A powerful long blade-like energy beam Isaac creates with two of his fingers and that can slice through anything and even cut a planet in half.
Emperor's Edge - A strong red and gold variation of the Death Wave used by Westcott against Mikeaela.
Psychic Move – Isaac creates invisible Abyss blades and swipes them at the opponent, knocking them back and creating a crater.
50% Power – A rush attack used by Isaac in his final form against Katarina. Isaac first appears behind his opponent and knocks them off their feet with a low kick, and then he catches the opponent by their neck using his tail and brings them closer to himself so that he can elbow them in the ribs.
Death Break – A rush attack used by Isaac in his 100% Power form.
Death Raid – A powerful Heavy Finish used by 100% Power Isaac several times during his battle against Prime Katarina.
Palm Strike – A kick to the stomach used against Mikaela as part of his Death Break. Use to impale his enemies.
Right Cross – A powerful punch used by 100% Power Isaac against Beerus. When he punches his enemy, a cross appear in spot where he hit and give birth to several worms in order to eat the enemy from inside.
Nova Strike – An attack where he places a purple sphere of energy around himself and charges at the enemy. 
Death Saucer – Similar to the normal Destructo Disc, Isaac's are faster, a different color (purple), and can be controlled remotely. It can cut anything in half, even stars.
Red Energy Blast – Isaac fires a red energy wave at his opponent n the speed of sound. Able to kill entire armies.
Punishing Blaster – Isaac fires a pink energy wave at the opponent and leave his enemy in horrible pain; used to torture.
Killer Ball – A explosive ball that creates a nuke-like explosion.
Death Blaster – A regular blast similar to blast rifles.
Hug Maneuver – A technique that 100% Isaac uses against Leohart.
Ruthless Blow – An attack used by Isaac where he impales his opponent with his right hand and took the enemy's heart.
Bad Ring Laser – Isaac creates a ring in form of energy and shot it at his enemies. 
Earth Breaker – A final desperation attack used by Isaac to detonate the universe he is on. Isaac uses all atoms of the universe as a support to destroy all creation.
Power Up – Isaac charges his energy in 25% for 5 hours.
Kick Combo – Isaac attacks his opponent only with his feet.
Sonic Warp – Isaac does rapid movement that looks like he teleports.
Roar – Used in anger before attacking Mikaela. His roar is used to leave his enemy deaf.
Pump Up – He creates a black aura around him and destroy all life around him.
Full Power – One of his Blast 1 in his final form.
Regeneration – Isaac can regenerate his body easily using his energy, since his body is actually non-physical (similar to a ghost), Isaac can simply replace his lost limbs with his shadow without losing power.
Freezing – Isaac creates a storm of snow from his mouth and freeze his opponent. It can also freeze entire cities.
Transformations
While other beings in the Multi-Universe usually transform to increase their power, Isaac's power is naturally so great that originally his body could not properly contain it, and so Westcott developed series of physical transformations to limit his actual strength to prevent from being destroyed by his own power. He originally had four forms, with his fourth being his true form and first three designed to restrict and conceal his power from his enemies. Westcott says even upon transforming to his second form has a hard time controlling himself due to the immensity of his current strength. That would suggest that the second and third forms are mere physical augmentations that allow Westcott to build enough strength to revert to his true form. This also serves to torment his opponents by giving them a false sense of hope.
Later on, after a long period of intense training, Isaac became able to instantly transform from his first form straight to his true form. To which, he obtained proper control of his true form's power, allowing him to access it unhindered. He also attained a new transformation which greatly increased his power instead.
True Form - Fourth Form
100% Full Power

Mastered Final Form
Nightmare Transformation

First Form
Second Form
Third Form
Fifth Form

Evil Energy absorbed
Villainous Mode
Demon God Possessed
Zeta Fallen Form 1
Zeta Shadow Fallen Form 2
Zeta Essence Fallen Form 3
Legendary Nightmare Form

​B2-Fallen Killer Kampfdroid Unit-000
Abyssal Powers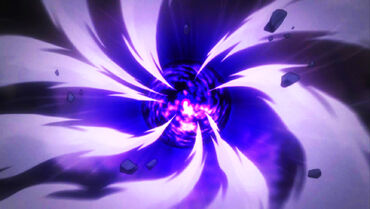 Death Sphere – A weaker but faster charged variant of the Death Ball.
HAIL Westcott – Isaac Westcott summon Abyssals and droids from the shadows and can summon the forever by reviving them.
Isaac Invisible Blast – A variation of Isaac's Fissure Slice.
Death Spike – A powerful long range energy blast similar to a sniper shot.
Emperor's Blast – A technique where Isaac  around to fire a large powerful short range blast, meant to attack opponents trying to flank around him and attack his backside. 
Evil Baked Sphere – A dark explosive wave utilized by Villainous Mode Isaac. When the ball hit the ground creates a black hole.
Nightmare's Awakening – An ability utilized by Isaac where he uses a occular technique a put his enemies in a illusion, similar to Sharrigan but the nightmare from his enemy are real and if they're killed inside of their minds they lose their lives in the real life too.
Bomb Shield – A melee attack where he punch his enemy and creates a powerful shield for 10 seconds using the energy of his enemy.
Fly Away – Isaac shoots a large wave of purple energy across the stage left to right.
Isaac Cutting Beam – Isaac's variation of the Mugetsu. It is a beam with a white color and a purple hue, which can switch the direction while firing it.
Death Junk – From below, Isaac shoots energy blasts into a formation, which strikes the opponent in groups of two. 

Nightmare Blast – From above the opponent, Isaac shoots energy blasts into a formation different from that of the Death Junk, which strikes the opponent. 
Wormhole - Isaac uses a wormhole in order to transport his spaceship to Coruscant in order to invade it.
Black Hole: Isaac summon black holes able to destroy entire galaxies. He steal the power from the core of the galaxies to create his own black hole. Nothing can escape from the black hole.
Neuron Star: A gigantic and dangerous star that can push all stars and planets around it and destroy everything in 10 minutes. It can suck even the own material of the space itself.
Blue Sun: A dangerous variation of the sun, the blue sun will burn EVERYTHING in 400,000,000,000,000,000,000,000 Parcers. 10000000+ more hot than the normal sun and burn everything to the ashes in 5 seconds.
Arsenal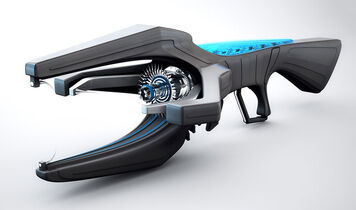 Hand Cannon - A powerful Hand Cannon in Isaac's left army able to destroy tanks like toys.
Crack Bomb – Isaac fires an explosive from the cybernetic part on his shoulder.
Grenades – It's just a normal attack where he launches grenades at his opponents using his own hands.
Spaceship – Vehicle utilized by Isaac and his soldiers during interplanetary travel.
Battle Droids – Isaac has the most advanced type of droids serving him.
Blaster Rifle – A regular E-1 Blaster Rifle used by DEM Empire forces.
Common Traits with Fallen I
While each of Fallen's reincarnations has a form unique to himself or herself, there are many traits common to or prevalent among the group. (Some of these, in turn, can be found in other so-called "Abyssal" lifeforms.)
A.T. Field
All of Fallen's reincarnations have souls and, hence, A.T. Fields. Their A.T. Fields are much more powerful than those of energy-based lifeforms, giving them various paranormal, especially, abilities. Common utilizations include barriers ("force fields"), levitation, and metamorphosis.
Blood
Blood is observed for many of Fallen's reincarnations. It is red in all instances save for Fallen II, whose is blue. It is unclear why, or how, Abyssals whose forms seem to preclude the possession of circulatory systems possess blood. On one level, it might be considered a visceral reminder of their intrinsically human nature.
Blood Type
Most register "Blood Type Blue". "Orange" is seen on some rare occasions. What "Blood Type" actually refers to is unclear.
Core
The CORE is a spherical red organ containing the soul and S² Engine, which is the core of the Prime Abyssals. As long this core is active, the Abyssal can't be destroyed. The only type of energy able to destroy this core is the ExKrieg, in other words, Isaac is a Prime Abyssal that means only the Prime Abyssal Punishe is able to destroy this core, what lead him to destroy the ExKriegs. Isaac can't be killed from any type of being unless he is the Prime ExKrieg.
Energy Projection
Westcott can use the latent energy that his body produces to fire large energy blasts from the eye in his chest with great destructive power. He also combines his energy projection with his physical attacks, resulting in shockwaves and blasts capable of destroying city-sized areas. The invader has stated that the resulting blasts are so powerful that the weak will find their bones fried and vaporized instantly.
S² Engine / Fruit of Death
Possessed by all of Fallen's childdren. The source of their theoretically limitless motive energy. Despite the name, the S² Engine appears to be organic in nature.
Fighting Style
Highly Experienced Combatant: Westcott is an extremely skilled fighter with 4 million years of combat experience and not a single loss in combat, making him an extremely dangerous and powerful fighter. As such, he tries to end fights quickly and doesn't hesitate or hold back, presumably as a strategy to avoid giving chances to his enemies.
Trump Cards: Westcott has several techniques which he uses when he wants to finish a fight quickly or thoroughly destroy an opponent.
Sonic Burst: It is Isaac's trump card which he resorts to when he wishes to settle a fight quickly. He uses his latent energy to boost his body to speed and power beyond its limit, at the cost of putting immense burden on his body and even shortening his lifespan.
Omniversal Genocider: The most dangerous ability ever created in the history of the Multi-Universe and can only be used by high-universal warriors. The ability use all atoms and gravity of the space to create a black hole using the using the multiverse itself. The black hole will eat other multiverses near to the black hole.
Augmented Strength: Along with his other attributes, Isaac's strength grows to preposterous levels. Westcott, in this form, lifts an immense part of his ship and throws it against Katarina making it pierce through several layers of the massive fortress. One of Isaac's kicks had so much strength behind it that it had enough force to send Eve rocketing through space, all the way to the other side of the solar system of DEM Empire HQ.
Augmented Speed: Isaac's speed is also shown to increase drastically with the activation of Sonic Burst. He moves so quickly he appears as just a purple streak and causes the ship around him to melt.
Collapsing Star Roaring Cannon: While in his sonic burst form, Westcott can launch a massive beam of energy from his mouth which is much larger than his average Energy Beam. The color is also different, instead of being only blue, it has golden tones to it. Westcott states that he needs to concentrate and release the entirety of his latent energy to perform this technique. The beam is powerful enough to be able to destroy a Multiverse, it's weaker than his prime technique Multi-Universal Destroyer.
Time Manipulation
Isaac, like many warriors of the, is gifted with super strength and super speed to an extremely high amount. His blows are easily able to draw blood from the likes of Leohart and Hades (despite they only fought once in the past), even knocking out the latter. Though the most extraordinary thing about him is the sheer speed he possesses: to make effective use of his Time he needs to strike before 0.1 (later 0.5) seconds can pass. As shown against Tohka Yatogami, he can easily land a barrage of strikes before that time passes, showing he can move far faster than the speed of light. Westcott has been shown to have small wounds disappear within minutes.
Time-Leap
Despite the name, it does not involve actually moving forward into the future, so much as freezing time. Westcott is able to freeze time for 0.1 seconds, enabling him to effectively reduce an opponent's reaction time or land hits on opponents that have attacked first and thus have minimal defense. There does seem to be an interval in between uses of this technique however.
Westcott's prowess with the Time-Leap had improved immensely. He could now sustain it for minutes and engage in lengthy conversations with his targets which he could also 'unfreeze' from the technique while leaving the rest of the existence frozen.
Shifting
Westcott gained a entirely new ability which he showed off during his rematch with Beerus. He was able to phase through all of Beerus's attacks without taking any damage, leaving Beerus unable to hurt him. This ability is related to, yet distinct, from his Time-Leap. It was said his body was in another dimension and nothing can hit him from there.
Inverse Spirit
Westcott's goal involves making the Spirits go into their Inverse in order to extract their Qlipha Crystals from their bodies. Then, he bonds with the crystals to gain their ability to summon their Demon Kings.
So far Westcott has gained the following Demon Kings:
Original Owner: Tohka Yatogami
It can transfer information about a subject directly into his mind if he just thinks about it, as shown when Westcott found out about Katarina's past during A Draw of Kings, and he can freely share this information with others just by simply touching them. It can also summon shadow-like creatures from its pages that follow his every command.
However, since Tohka's Inverse Form was in an incomplete state, because of Katarina's intervention, only a part of her Qlipha Crystal was extracted. Because of this Westcott's <Satan> is also in an incomplete state, implying that the Demon King is not as powerful as it was, and/or does not have all the powers it had when Tohka was using it. <Beelzebub> also has a connection to Nia's angel <Sandalphon>, which the latter uses to further weaken the Demon King.
So far the Demon King owned by Westcott, Satan, has shown to have the following ability:
Ashufiriya (幻書館 (アシュフィリヤ), Genshokan, lit., "Phantom Library"): Traps the target(s) into the book and transports them into an adjacent world created by <Satan>. According to Tohka, the world is created by various scenarios made by people's dreams and imagination. The people imprisoned assume the roles of fairy tale and manga characters, though several alterations might be made to the source material. While trapped within the fantasy world, other Spirits are unable to use their Angels.
Occular Ability
᧩᧪᧫᧬᧭᧮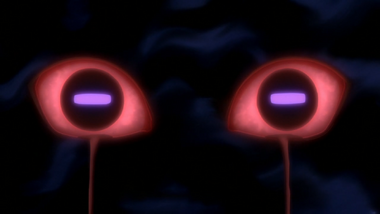 "᧩᧪᧫᧬᧭᧮" from Abyss Language "Ceifador" is a biologic and legendary eye that only Prime Abyssals can use, howover, it appears only in certain individuals of the Abyssal clan. The Ceifador is recognised by its reddish colour, giving a special appearance for the users of this eye, characterised as holders of "eyes as red as blood".
The Ceifador confers illusion casting abilities. The Ceifador also gave the users the ability to manipulate the user's blood, or more accurately the iron in the blood, allowing the user to not only manipulate their blood, but any liquid with high iron concentration. With this, it is possible to create an eight-headed dragon, powerful enough to fight the Black Diamond; Or even create human bombers, who explode after being injured and have their blood exposed.
Familiars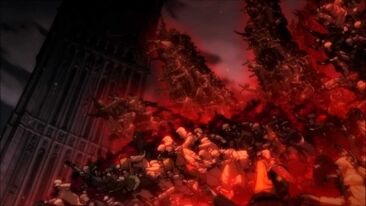 Familiars are Souls absorbed by Abyssals. All Abyssals can have their own familiars but they numbers are limited. However, Isaac can absorb infinite numbers of souls, including normal livinge beings, demons, gods, angels and devils. A familiar occurs when an Abyssal completely drains a victim of blood, thus taking their soul and leaving a zombi behind. Simple humans, can be familiars and can manifest into the real world as their host Abyssal allows.
Draining the blood of another creature and turning them into a familiar appears to be, or be related to, going from a simple Abyssal to a True Abyssal. Ingesting a significant amount of souls, thus accumulating a significant amount of familiars, may also be related to becoming a Transcendent, nearly unkillable Abyssal such as Isaac. 
Familiars don't seem to have any inherent uses to an Abyssal aside from substituting their own souls in place of the Abyssal's soul when that vampire is fatally wounded, thereby allowing the vampire to come back to life. A particularly dangerous Familiar, such as another Abyssal or a well-armed human, could be used as a weapon against opponents.
Katarina's Familiars
In LOTM: Sword of Kings AA - Pigs of War (Final) Katarina becomes a half-Abyssal and showed signs of using a familar ability in her body, she doesn't know how to summon them however. Her familiars are Westcott's familiars since she has the same abilities, same race and is related to Isaac's soul.
Standard Equipament
Dual Genocidal Blades
He carries the Artifact of the Past, DGB, two blades known for being coated in an immensely deadly poison that can kill those cut by it within seconds, as the poison itself has no antidote. He is shown to be very proficient with his weapon, have excellent swordsmanship skills. The sword's trump card was revealed during the final battles against the Alliance of Freedom, the blade give temporary immortality for 1 hour and powers-up the energy of the user in 15%. It can cut anything, including stars in half if the user is in his prime.
Power Level
Westcott was born a mutant with abnormally great power in comparison to the rest of his race, humans, what made him the strongest Abyssal in history. Even though the rest of Westcott's race are strong, Westcott's power has always been in a completely different league. He is also recognized as a prodigy of such innate talent and natural growth that he became known as the most powerful warrior in the existence with no real training. Westcott's first form could calmly destroy planets. 
Combat Strength
| Form | Combat Strength |
| --- | --- |
| Base State | 50,000,000 |
| First Transformation | 500,000,000,000+ |
| Second Transformation | 600,000,000,000+ |
| Third Transformation | 780,000,000,000+ |
| Fourth Transformation | 900,000,000,000+ |
| Fifth Transformation | 345,000,000,000,000,000+ |
| Sixth Transformation | 800,000,000,000,000,000+ |
| Villainous Mode | 850,000,000,000,000,000+ |
| Frost Demon | 912,000,000,000,000,000+ |
| Demon God Possessed | 960,000,000,000,000,000+ |
| True Form - 100% | 950,000,000,000,000,000,000,000,000+ |
| Final (with Eve's soul) Form - 100% | 970,000,000,000,000,000,000,000,000,000,000,000++ |
| Abyssal God (non-canon) |  ????????+ |
New Conglomerate Rating
DEM Empire Rating
Allies & Servants
DEM Allies
Notable DEM Allies who worked alongside him.
Dr. Miserix
Nekron
Madara Uchiha
Apocalypse
Kaguya Otsutsuki
Thanos
Superman (Injustice Universe)
Harbinger
AntiChrist
Parallax
Yhwach
Völdermort Creighton
Chiquita
Earth Allies
Dark Yoshino
Dark Misogi
Kanon Rihavein
Sasha
Servants
Towa
Muuha
Van Krauus
Isos 
Silas
Omega
Krruel
Elsa Granhilte
Arc
Marina Arusu
Romances
It is unknown what, if any, romantic or physical relationships Isaac had during his lifetime besides Mikaela Du Tirial and Harbour, and to what extent. Since his youth, Isaac was focused only on the acquisition of power, and wore the identity of a Prime Minister like a mask in order to advance his career and reach a position of power in the Asgard Electronics and would eventually use his mask to manipulate Adolf Hitler. As a young man and ambassador, he evidently found it useful to make it appear that he was in an amorous mood when it suited him, for he was known to the people closest to him, such as Harbour and Mikaelam as a ladies' man. Always focused on the Grand Plan and wipe out the Multi-Universe, Isaac appeared, in his words, "always eager to make friends," using flirtation as a tool to advance his agenda of gaining political power.
The Widow
Rumors persisted that Isaac had a sexual relationship with the Widow that was visiting the grave of her dead husband, and many went so far as to declare her the "Queen of the Empire." However, Isaac actually raped her and forced her to have his child to give birth to another "guinea pig"; Alisa Ray Peram Westcott. Isaac himself killed her after she was no longer useful.
List of Victims
List of people killed or tortured by Isaac Westcott and his army (summary; only deceased or tortured)
Part 1
67 children in the Orphanage; 
400 animals (as a child);
Westcott Family - 20 deaths
1 bully kid at the Orphanage;
A girl and her puppy at the orphanage;
10 kid members of his Bully gang;
1 child of an unknown couple;
Dante Westcott;
Part 2
4 million British people at London;
90 million people around the globe during the civil wars he started;
Jackson Frigs;
Chris;
500 terrorists from Aurozia in Geo Front battle;
300 drones in Geo Front battle;
900 men from GDP in Geo Front battle;
100 million dead in the first week of WWIII;
Heavy human loss - estimated that 600 million of people, including civilians and soldiers during the first year of WWIII;
New Cold War - between Italy and India - 583,000 deaths;
Part 3
Adolf Hitler;
6,000,000 Jews on the past during WWII;
60,000,000 million human losses during WWII;
13,000,000,000 deaths when he destroyed the his homeworld;
504,000 rebels on Earth;
40,000,000 Anti-DEM leaders;
30,000,000 in German Genocide;
900,000 poor people in China, Germany and Africa;
680,000,000 people during his 120 years as a Emperor of DEM in Earth;
Part 4
976.445.324.678.149.677.899 planets enslaved;
900,000,000 demons from Triggers Hell;
400,000,000 Siths from Sith Empire;
More than 400 trillion enslaved warriors from others worlds;
600 million members and soldiers from Universal Machine Alliance;
Eve Fullbuster (tortured and abused in his training);
700 octillion animals around the Multi-Universe;
500 million Stormtroopers
700 million Galactic Officers;
900,000 Galactic patrol soldiers;
Part 5
942.554.428.673.956.871.910.873 planets;
All humanity from 3rd Earth;
150 million people in China and Mongolia in Prime Earth via First Spirit;
600 billion ExKriegs enslaved;
600 planets in Forgotten Zone of the universe;
900,000,000 unknown alien races;
700 quintillion people in Forgotten Zone;
Mikaela Du Tirial;
Mizagi and 5 ExKriegs from his crew;
ExKrieg King;
600 billion ExKriegs killed;
3 ExKriegs in his prison;
Fifty ExKriegs by Ellen's hands;
30 ExKriegs by Cell's hands;
400 billion people from an unknown race at Marte planet;
Marte planet - destroyed with Mikaela and her forces;
Part 6
500,000,000 million people in an unknown planet;
Valtus;  - alive but tortured
Shiro;  - alive but tortured
30 kids from Shiro's family;
900,000,000 soldiers from UCN;
500,000,000,000 soldiers from New Conglomerate;
90 Spirits;
Mukuro;
Kurumi Tokisaki; - alive but tortured
300,000,000 soldiers from USN;
Senator Clovis;
500 trillion people in Alpha Centauri system;
400 million people in Isaac Planet 593;
30 billions from Amerish;
Casper;
50 Rebel leaders;
Part 7
Nia Honjou; tortured but alive
900 young girls from his empire;
Newborn infant from an unknown woman;
Unknown woman from his Mind Rape experiment;
DEM Doctor;
500,000 infants from his empire;
Hundreds of Bothans;
Karen Nora Mathers; - alive
500,000 DEM officers from a DEM Cruiser;
9,999,999,999,999,999,999,999,999,999,999,999,999,999,999,999,999,999,940,000 sentient beings from 455th Galaxy;
450,000 children at Tower of Heaven - enslaved but alive;
Shogo Makishima;
Euclywood; - alive
Ryouko Kusakabe; - alive
Scarlet Witch; - alive
Part 8
Bismarck Bodewig; - alive
Charllote Dunons - raped by his officer; deceased
700,000 people from Bismarck Bodewig village;
300,000 people from Mana Takamiya's city;
Mana Takamiya's young sister;
Mana Takamiya's parents;
500,000,000 from Mana's homeworld;
700,000,000,000,000,000,000,000,000,000 - all people killed in his death camps;
150,000,000 people killed by CM Unit 130;
Dan;
2 heroes from NC;
Nammu;
Schimi; - alive
140,000 NC soldiers by Bismarck's hands;
20 Council Leaders from NC;
NC Spy Boy - raped and killed by Buppa
3 Isaac's underlings; burned alive
Part 9 
50 rebels by breaking their member;
300 DEM civilians in his torture chamber;
Unknown mother tortured to death;
An unknown infant tortured to death;
300,000 civilians in a DEM village - carbonized, raped and tortured;
1,000,000 people devoured by his Dragon;
945 people killed and tortured by Wild Hunt under his command;
Tomuro Takashi; tortured by crushing his genitals - alive
Han Solo; - alive
500 people in a Theater; sexually tortured and killed;
Unknown widow raped and killed
Unknown child of the widow raped and killed by his officers; 
400,000 kids sold in the black market;
900,000,000 women sold in the black market;
5,000,000 infants;
Marina Arusu;
Maria Arusu;
Part 10
Heroes Academy's female trustee;
Princess Kaguya;
Dozens of Heroes Academy's security guards;
Twilight Sparkle;
30 students from Heroes Academy;
GoGo;
Inori;
Monawa;
5,000 in the Heroes Academy's protest;
All Heroes of Heroes Academy - 3,000,000,000 people brainwashed and turned into insane warmongers;
Part 11 - Saga AA
Kanon Rihavein; 
Misogi Kumagawa; tortured but alive
La Folia Rihavein; killed at first but revived
Katarina Couteau; - indirect action but killed her in DEM Planet 3 years later
Rentaro Satomi;
The entire mankind of Prime Earth;
12 billion people from Prime Earth via World War III;
Tamae Okamine;
Chinatsu; alive
Emperor Tathagata Killer;
King Hamdo;
Kefka Palazzo;
Former Director of Sephira Gastronomics;
500 politicians from Novosic Kingdom;
900 politicians and military leaders from Russia;
Sonia Nevermind; 
King Lucas;
King Arthur Vaz;
Virgilia;
Polifonia;
The whole Novosic Kingdom - 2,000,000 deaths
The whole Aldegyr Kingdom - 30,000,000 deaths
Azul Jissele; - alive
Atala Arcks; - alive
Ryota Mitarai; - alive
Komaru Naegi; - alive
Saeko Busijima; - alive
Jin Kisaragi; - alive
40% of humans in America;
500,000 animal races; - 500,000,000 animals in Prime Earth
Michael Longdon; - alive
Kaori; - alive
Peace Foundation leaders; - 3 killed but the rest are alive;
Shido Itsuka; - alive
Tohka Yatogami; - alive
Monaca Towa;
The entire Raizen High School;
120 people killed by Sonia in Tenguu City as the Jack the Ripper of 21st Century;
All 900,000 leaders of Global Pact Defense;
All 400,000 leaders of ISA;
All 100,000 leaders of VSA;
Sasha;
Junko Enoshima; 
Mukuro Ikusaba; - alive;
200,000 members from Mafusa Gang;
100,000,000 civilians in China;
200,000,000 civilians in Chronos Empire;
All former 20 leaders of Order of Terror;
Karma Maxwell;
Yoshino; - alive
Yoshinon; - alive
Kotori Itsuka; - alive
Richard Tompson; - alive
Asuna; - alive
Shigure; - alive
Jellal Fernandes;
Tomas Sevchenko;
Lucas Kellan; - alive
Cassie; 
Asuha Chigusa; - alive
Kasuma Chigusa;
500,000,000 jews and black people during his reigh on Earth;
100,000,000 disabled people;
200,000,000 Christians;
All popes, nuns and priests in Vatican;
Godom Empire civilians; 1,000,000 deaths
50,000,000 people in Brazil;
Roy Mustang;
X-23;
Cryska Barchenowa; - alive
Eugen Katsuragi;
Eugen's adoptive parents;
Iruka Couteau and Karuko Couteau via car accident; no intentional
North Korea civilians; 3,000,000 deaths
Lusamine; - alive
Revy;
Haru Zageko; - alive
Ibuki Mioda; - alive
Tanaka Gundham;
Mikan Tsumiki; - alive
Sanada; - alive
Captain Wataru;
Part 12 - A Draw of Kings (Final)
All heroes and villains of all existence - half are dead;
Katarina Couteau; - alive
La Folia Rihavein;
Ichabod Crane;
God of the Multi-Universe;
All people of DEM Empire;
Elliot Baldwin Woodman;
593,385,394,294,850,294,234,146,267,214,776,445,223,769,859,103,507,594,803,854,294,699,459,922,444,790,999,159,888,384,948,295,503,850,555,382,888,392,095,699,333,484,686,482,950,960,950,385,585,385,293,9440,590,284,960,384,321,950,940,556,595,283,975,834,869,954,212,3445,567,213,453,876,999,394,856,284,384,234,495,677,777,395,666,293,492,840,284,111,940,492,593,778,893,855,553,201,111,920,100,394,920,192,919,210,394,943,493 - full Dead county of all people he killed during his entire life; 87% of the population of all life in all Multi-Universes.
Part 13 - Aftermatch (legacy)
More 90,000,000 planets died thanks to diseases and chemical weapons used by his Empire;
500 billion people died across the Multi-Universe as a result of his actions which affected life after his death: diseases, hunger and poverty;
40,000,000 people committed suicide after witness the terror of the work camps;
Affiliations
Ireland Government
Ireland Military
Asgard Electronics
Westcott Family
Himeragi School
Deus.Ex.Machina Industries
Balam Alliance
Deus.Ex.Machina Industries Empire
DEM Empire Waffen-666
DEM Empire 3rd Division
DEM Empire Imperial Army
ExKrieg Forces
DEM SS
KnightWalker Family
Order of Terror
Fallen Cult
Fallen Legion
Black Blood
Works
Works written by Isaac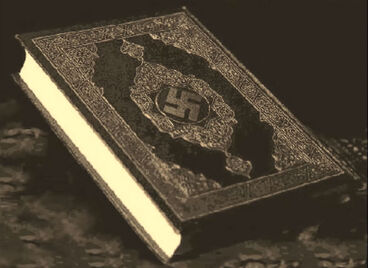 Books
The Paths to Power
Absolute Authority

The  Abyss Compendium (unfinished)

The Book of Hatred
Religion of Blood
The Weakness of Inferiors
The Creation of Monsters (unfinished)

The False War
Battle Droid Manufacturing Manual
The Useful Bureaucrats

Book of Abyss (ed.)
Principles of Power
New Conglomerate - The Blue Plague Traitors
Art of War
Legislation
Security Act amendment
Declaration of a New Order
Works about Isaac
Films
The Great Universal War 
The Director
The Mindless Dictator (Republic film mocking Isaac)
Goals
In general
To "rewrite" the laws of the reality according to "his own image" - Use the Inverse Sephirah Crystals of the Spirits' Inverse Forms to plunge the whole Multi-Universe into endless state of chaos, destruction and finally bring the "hell" on existence in order to lead all life to extinction to have some fun, then he will never get bored again;
To become the Dark God of the new apocalyptic reality by declaring himself as the one and only "evil";
To destroy the barriers of reality and bring down God's laws;
To kill Katarina and her friends;
To destroy all Anti-DEM factions of the reality;
Kill Elliot Woodman;
To drive all Spirits into insanity;
To make God cry;
Wipe out all non-humans and inferior races of existence leaving only white humans;
Keep La Folia as his wife or kill her;
Make DEM Empire the superior and dominant Empire in the Multi-Universe;
Destroy the universe order and bring about the new world order;
Plunge the whole Paradise of God into darkness and chaos for eternity after he dominated the universe;
To destroy the Core of the Multi-Universe after he finished playing with the existence as the Dark God
Pre-Sword of Kings
Kill his family for revenge for abandoning him; (completed)
Kill his brothers; (completed)
Show pain and despair to his parents; (completed)
Use his appearance to deceive his brother's friends to play with them; (completed)
Kill all population of Londo via Gas posion; (completed)
Become a high-politicians in Ireland to start his master plan; (completed)
Kill the former leader of Asgard Electronics to become the new director; (completed)
Use the Drone Army of Jackson to sell it to all countries on the world to start a new world war; (completed)
Start the World War III in the 2nd Parallel Earth; (completed)
Join Kurata in his master plan to open portals to another worlds; (completed)
Use the war to spread his reign and business; (completed)
Travel to the past to manipulate Adolf Hilter into becoming the next leader of Germany; (completed)
Manipulate the World War I in the past to change the future of World War II by killing Archduke Franz Ferdinand of Austria using his brainwashed man; (completed)
Use Adolf to start a new Nazism Part in Germany; (completed)
To start his operations in the past during WWII by sending his drones to create bases all around the globe; (completed - LOTM: War Thunder)
Let the Allies defeat the Axis; (completed)
Strike back after his army in the new Earth is completed);
Destroy his former homeplanet after his master plan is completed on the past and destroy all mankind; (completed)
Destroy the USSR and USA before the beginning of Cold War; (completed)
Conquest the world; (completed)
To found a new nazi regime; (completed)
To turn the Asgard Electronics into a new Nazi Part; (completed)
Put the entire planet in a fascist regime; (completed)
Defeat the communism and capitalism; (completed)
Wipe out all inferior races leaving only white humans; (completed)
Enslave all black people, jews and chinese people; (completed)
To found the New World Worder; (completed)
To spread his reign across the galaxy; (completed)
Conquest his universe; (completed)
Defeat the Sith Empire and Triggers; (failed to all sides)
Join the Balam Alliance to form a pact of non-aggression; (completed)
To conquest all Multi-Universes; (conquested 5 Multi-Universes - still conquesting universes nowdays)
To sell all planets he can for money; (completed)
Start the Holocaust II to wipe out all non-human races; (still committing genocide nowdays; wiped put more than 900 quintillion races)
To enslave the ExKriegs; (completed)
To wipe out the ExKriegs to prevent the Prime Abyssal Punisher from being born somedays; (completed)
Destroy Amerish to use the planet as his new base; (completed)
To defeat all rebels of his empire; (completed)
Spread chaos and destruction through the universes to make him stronger than Fallen I; (completed)
To break into new worlds; (completed)
To become immortal; (completed)
To become the new emperor of the Multi-Universe; (almost complete)
To defeat Galactic Patrol; (completed)
Kill Beerus; (completed)
To defeat Reality Council; (completed)
To defeat New Conglomerate and kill Elliot Woodman; (destroyed NC' first generation but don't killed Elliot yet)
Saga AA
Take over Kanon's body to break into the real world; (failed)
Manipulate Sonia Nevermind by sending his Angel Technology to Novosic Kingdom; (completed)
Manipulate La Folia's life to create the perfect stage to Kanon's rise to power; (completed)
Kill La Folia Rihavein; (completed)
Use Emperor Tathagata Killer to invade Japan; (complated)
Use Godom Empire to destroy all religions of the world; (failed but successed with Order of Terror)
Use Sasha and Mafusa Gang to create the Black Tal; (completed)
Force Katarina Couteau to drink the Black Tal to make her go insane and awake her unknown power in order to study her; (completed)
Take over Katarina Couteau's body; (failed)
Use Order of Terror and KnightWalker Family to start World War III; (completed)
Destroy all religions of the world; (completed)
Use Order of Terror to bring a new World Order; (completed)
Destroy Global Pact Defense and United States; (completed)
Help King Hamdo to found the New USSR to help KnightWalker Alliance; (completed)
Force the victory of KnightWalker Alliance; (completed)
Guide Eckidina into becoming a Inverse Spirit by explaining how the Qlipha Cyrstal of the Spirits works; (completed)
Let the Ratatoskr to save the Spirits to let them be more friendly with humans to kill Katarina in front of them to force them to go in Inverse Mode at once; (completed)
To help Eckidina torture Nia Honjou again; (completed)
Help Diabla destroy the world to force to her to bring the Sephira Crystal of Tohka; (completed)
Destroy the universe after he finished with his plans; (completed)
A Draw of Kings
Wipe out the Alliance of Freedom; (completed)
Destroy Multi-Universe Defense Forces; (completed)
Destroy Reality Council; (completed)
Destroy New Conglomerate.; (completed)
Kill Katarina, the Last ExKrieg; (failed)
Destroy the Omniverse; (destroyed 35% of the existence but failed)
Die after the conclusion of his master plan; (completed... But failed at the same time)
Theme Song
Vocal
Lyrics
Midnight
laughing......
midnight! When the gondolas are in mourning
And the dead's lament resounds
Horror is breathing down your neck
When the clock starts striking
Cold thick fog
Is touching you gently
...midnight! [latin]
Endless craziness in the night
Endliss craziness in the night
Ghosts in the mist
...midnight!
midnight, dark night
Cruelty of the soul
The bell is ringing
Twelve times
...midnight!
midnight, dark night
Truelty of the soul
The bell is ringing
Twelve times
...midnight!
[latin]
When your blood is freezing in your veins
When fear is constricting your throat
When you hear your heart strike with the bells
It is night...
...midnight!
[latin]
Endless craziness in the night
Endliss craziness in the night
Ghosts in the mist
...midnight!
Midnight, dark night
Cruelty of the soul
The bell is ringing
Twelve times
...midnight!
Midnight, dark night
Cruelty of the soul
The bell is ringing
Twelve times
...midnight!
Midnight, dark night
Cruelty of the soul
The bell is ringing
Twelve times
...midnight!
[latin]
HAHAHAHAAHAHAHA!!!!
OST Theme Song
The Fallen's Essence OST
Quotes
"I haven't rejected the dynasty I was born into. I've rejected the name I was given."
"Crane, give up. I'll make you feel more comfortable after realize that you've lost everything. Your pain force you to forget everything. What is the point to cry for the dead? Do not worry, I'll cut all your friends and loved ones in front of you in millions of pieces and make you take bath in their blood while crying in despair and being electrocuted to insanity. Let's see for how long you can hold your sanity. Like I said before, sanity is like a stick in front of an abyss. If you push the stick, it will fall on the abyss and it will never come back. But the abyss is the madness itself. You can't undo it."
"Now you know what fear does to you. In the face of death you thought. Let me ask you, if your God would allow my madness to flourish across the universe, then wouldn't it seem to you that any god like that would be just as mad as I? We're the DEM Empire. Do you have idea how many universes we killed?"
"Do you feel the hate? … It is the source of your strength. You still hate me. No matter. Today you have delivered yourself into my hands. I have the power of life and death over you, Sven. Someday, you will hold that power over another. It is the honour of the Abyss. You will devote yourself to the idea of domination."
"You have forgotten your place, Eve Fullbuster. By taking this boy as your apprentice, you have betrayed me. Now you will kill him, or I will destroy you both."
"Flesh does not easily support this great power."
"Why, Master Yoda, what a delightful surprise! Welcome! Let me be the first to wish you Happy Empire Day!"
"Of all the monsters I have created, I still regard Ellen Mira Mathers as something of a minor masterpiece. No, she was not an entirely alchemical creation, but she was my monster nevertheless. Even though she failed to live up to her full potential, there was much pleasure in transforming Ellen Mathers from a bright-eyed, tousle-headed youth into the greatest Hero killer of all time. Yes, she ultimately turned against her Master, as monsters sometimes do, but that was my fault, not her. Given the opportunity to create Ellen again, I would, and with zeal."
"There doesn't seem to be any power readings for the Waffen-666. So it is true. Heh hehehehe. Somehow you wimps have managed to destroy the most elite fighting team in DEM. Haha. What a farce. I only wish that I could've been there to see the look on Abyssal Albarn's face. Hahahhaha. What do ya say we get started... I know you are all anxious to resolve this dispute once and for all. I always knew that you would turn on me someday Elliot, but I never knew when. Now I see that you were just waiting for the stakes to get high enough before you played your hand. A valiant effort but in the end it just didn't work, now did it? I hope you've thoroughly enjoyed your little rebellion, because now it's over my restless little warriors. Now you die. I should've done this a long time ago. You ruined everything you little scumbag. How dare you stick your nose in my affairs? I could've been immortal. I hate you!."
"Even death kneels before me!"
"These Earth scum tricksters. They're just like weeds. You have to get 'em by the root!"
"Ah! Do not worry, if I ever need your services again after I kill you, I will not hesitate to clone you."
"Curse you, Katarina! I'll tell you the truth about your mother! The great Mikaela Du Tirial was a sick woman carrying a bloody sword! Yes, that sword inspired terror throughout the galaxy, but the feeble heart within was forever possessed by the impotent side of the life; LOVE!!"
"Wake up. Torture's no fun if I can't hear you scream."
"Human emotions is just a highly evolved form of logic."
"It's simple. Compare to dropping a glass, dropping it from a higher place make it broke much easier."
"Why you ask I killed trillions of people if you also do not count the insects that you killed? This is not the same?"
"The Kingdom has inverted! Now, prepare yourselves, mankind! It's time for the triumphant return of the Demon King!"
"Calm down, Tohka-chan. I am a person very patient, generous and kind. And because of that I will be kind enough to drown you in the blood of your lover when I plunge this reality in the hands of death. No need to thank me, it's from my nature to be kind. You may think I'm a cruel person, but it was nothing more than my generosity. HAHAHAHAHAHAHA!"
"My aim....hm.....Ah! Yes. That would actually be very simple. I want your powers as Spirit to turn the ways of the world upside down....In order to topple the restraints of this REALITY."
"I am in so far in blood that sin will pluck on sin."
"War is the ultimate game because war is at last a forcing of the unity of existence. War is god."
"Honestly, I don't understand why people get so worked up about a little planet destruction when there is TRILLIONS of them!"
"Now you know what fear does to you. In the face of death you thought."
"Don't trust anyone. But sure, I wouldn't lie to someone who I want to like me."
"Let's play our operation."
"Now, within a fairy tale… struggling in fantasy."
"Before you begin your pathetic struggle to survive, I should warn you. Your chance of winning is nonexistent."
"Even peaceful people, given a gun, can go crazy. Afterwards they can't even understand what led them to do it."
"Yours screams remind me of the sound of your mother's bones breaking."
"The Fallen. That's supposed to be my name. I've been called that many times... I guess it's obvious, since it is my name. But me and the original Fallen I know... sad to say, we're pretty different."
"What if my problem wasn't that I don't understand people, but that I don't like them? What if I was the kind of person who was obliged to hurt you for this? I mean, physically. I think you'd have to believe afterward, if you could, that agreeing to participate and then backing out at the critical moment was a mistake. Because that's what I'm telling you, as clearly as I can."
"You ever tried going mad without power? It's boring! No one listens to you! The real fun of being a Emperor of a Multi-Universal Empire is to rule my people with iron fist!"
"Misery? What misery? I love killing people! Squishing them till their organs squirt out like chunky mustard!"
"All things...are meaningless... My life. Your life. This universe. This Multi-Universe. We are thoughts of superior beings. That's why was able to do all those things. This is just a dream. And when destroy this existence, I'll woke everyone... And kill them again there!"
"Why create, when it will only be destroyed? Why you're begging for mercy, knowing that you have to die?"
"You cannot hide. I see you. There is no life in the Afterlife. Only death. And trust me, I'm the one who will sent to there and the one who will torment you day and night there!"
"In the end of this war, when I'm the God.. I will kill every single human being on this existence and then exterminate all those disgusting aliens. I'll come methodically after every last one of you, and I'll watch your faces twist with fear as cut the members of your loved ones."
"No one who has ever witnessed this form has ever escaped alive. And you... You are no exception! I won't leave a speck behind! I will erase you from this world! [...] So...Now do you see? You will vanish without a trace! Forever forgotten! Now, now. There's no need to be sad. Your friends will be right behind you."
"I see so you're La Folia Rihavein. Kanon Rihavein was right, you're beautiful. If you was in my Empire, I would probably clone you to use you as one of my guinea pigs in my Abyss Experiment. But yeah... HAHAHA! There are many people in my empire who would pay a fortune just to get a normal clone of your. I can turn these clones in all ways possible: Dolls, lolis, robots, sex-slaves, sex-dolls, animal-human monsters... But if you were to be mine, I prefer you to be my BDSM slave. Fufufufu."
"You're weak, just like the rest of your friends! They did not deserve to exist in this world — in my empire! Prepare to join them. I don't need deserters, cowards and weaklings in my army! Prepare to die!"
"It's time for this world to end in fire and for a new world to be born from the ashes! Ah... Not really. I just want to let this world in ashes."
"Names... they don't really matter, do they? Not now. Nothing matters now... except the mark you left in people."
"Nothing can stop me now! I can enjoy the death and suffering of all living things to my heart's content!"
"Go on. Show me your bones leaving your flesh, your skulls being crushed and your genitals being ripped off. I want to watch you suffering!"
"No one could ever defeat me easily! And yet, I can remember another time -- a day long past -- when I had no skill -- no power -- nothing --!"
"What is this mad obsession with freedom? Why can't people appreciate the flavor of fascism and nazism? I hate you, Alliance of Freedom. Your name is disgusting. Let me kill you."
"I, who am the prince of fascism, only live to see God cry! Don't think just because I'm the incarnation of Fallen I'm going to serve his needs! And now once the Inverse Qliphoth Cystal is mine, all that live shall revere me as their new God!"
"I don't see what you're so upset about. This is how we progress. Human experimentation is a necessary step. You're a scientist. Stop crying. I only used 100 infants in this zombie-virus experiment. I could have used someone who has intelligence to understand the situation. Look for the good side, you don't need to change their diapers anymore. Because now they're the shit of my lovely zombies."
"It is a great war... Explosions, screams and destruction. This is what life is for! This is the true nature of humans; war!"
"That which does not become a part of my power, shall become one with the darkness."
"I have often heard you humans refer to this as fate or destiny. Only the weak utter such nonsense. It is different for the truly powerful: they create this so-called destiny with their own hands. And now, I'm strong than anyone else. I shall create your fate."
"I have been through death and conquered it. I have returned with my power multiplied since I became an Abyssal. The Abyss lives and manifests itself through me! I reach into the dark side now and send ripples through it to all who serve it—know that I live!"
"Your bravery will not ease your pain. Your family, your world, will be extinguished! Just like I did with your homeworld, Katarina Couteau. Or better saying, Elesis Du Tirial. Hmm... The fireworks were amazing. I was planning to kill you if in front of the destruction of your homeworld if I had discover about your existence early. Tsk. That Mikaela was amazing."
"Diabla was incredible. I don't knew such powerful person could exist. I must think about Eve and Ellen, if I revive that woman again, my plans will be easier to accomplishe. At least I killed all those disgusting humans from that Earth."
"Who do you think you're, false Anti-Christ? Anti-Christs are beings able to make God cry using Multi-Universal threats to draw the attention of our enemy. If you take too long to take over a single small country, you do not deserve to be on my side."
"Crane, give up. I'll make you feel more comfortable after realize that you've lost everything. Your pain force you to forget everything. What is the point to cry for the dead? Do not worry, I'll cut all your friends and loved ones in front of you in millions of pieces and make you take bath in their blood while crying in despair and being electrocuted to insanity. Let's see for how long you can hold your sanity. Like I said before, sanity is like a stick in front of an abyss. If you push the stick, it will fall on the abyss and it will never come back. But the abyss is the madness itself. You can't undo it."
"I'll get all 900 centillion people on this Multi-Universe and squeeze all of them in front of the Gods as my men rape their wives to death. Hahahahaha! Gods are born in cradles of diamonds. They only look up to the suffering of the mortals from above while drinking wine and having sex with their women. And now, Gods, I will cover of your wine with the blood of all of the mortals you consider inferior. I will cover your palaces with flesh! I'm a REAL God. A real God is the a divine being who put his hands in action to bring good or evil to his people."
"You call me The Genocider... I don't like it. I'm a happy man, you see? It doesn't sound right in English. Say it... correctly. Toten... kopf."
"Ahh... This pain is amazing... My... Hand was cut off... But why this is so amazing..."
Once this weapon is complete, there will be no living soul on this planet when it become dust in space."
"Fall dead on the floor and recognizes how much you are inferior to me."
"I collect endangered species. Of course, they aren't really endangered...until they meet me... and I have a slot reserved for black people and homo. Don't take that for the personal side. I'm not racist like Adolf Hilter was, I'm just following the ideology of my party. If this makes you comfortable, I'm planning to kill even all white people of the Multi-Universe one day."
"I suggest you all say your final goodbyes, because in a few moments, this world is going to burn in flames of this Mighty Angel, Kanon Rihavein!"
"It's your blood next. Then I will make this world BURN!"
"Put on a sweet, innocent face, and people will swallow anything you feed them. Inori fell for it. The assassin too. Oh, and how can I forget. Even you fell for it, Ryouko Kusakabe!"
"I am strongest Abyssal on the existence. I will make any opponent of mine surrender without fail. Even if that opponent is the God of the ExKriegs, the Prime Abyssal Punisher. So you must do your best as well. You won't bore me, will you?"
"Where the Fallen failed, I'll succeed. I'll kill the incarnation of the Legendary Prime Abyssal Punisher with my very own hands!"
"I'm afraid I blow up your homeworld. They were getting useless once my men started to rape their women and many types of sexual deseases started to appear. I just finished them."
"My wish is...to engulf this reality in war... Infinite war..."
"Permit me to give you the world's cruelest death. Years of physical and psychological torture and then force you to watch you loved one suffer in several painful ways in front of you."
Quotes about Westcott
"But, now, you need to know who Isaac, The Fallen, really is. He serves no great purpose, he fights no great evil. He is great evil. Any endeavor he undertakes, he does for his own selfish gain." - Elliot Woodman
"He is not dead. He is living inside of you. He will be there, looking at you in the dark corner of your room. Because Fallen never dies... And he will come back again. This time, nothing will stop him." - Aryana Westcott
"Who was the true monster? That cold-hearted ExKrieg warrior or that civilized man in suit?" - Yuuchiro
"He is a monster. He is different from us. His thoughts, his ideals, and his plans are so twisted that not even the most evil dark lord of Triggers Hell can understand." - Simpson
"You know you are involved with a sick man who will see you die? He will stand over your body, with your blood on his hands and I promise you he will laugh... not because your life means nothing to him -- but because death, for him -- is the punch line." -  A henchman of Westcott warning new recruits of Westcott's sadistic personality.
"The only difference between Isaac and Hitler is that Hitler was elected." - John B.William
"Your life loses everything when the Man in Suit laughs himself." - Grievous
"He is not going to kill you because unlike Eve and Aryana who likes to kill their enemies fast, Isaac wants you to feel pain. And that's why is the most feared being in this empire. He is going to torture you physically, psychologically and sexually to death. And trust me, he will revive you again to the same thing for the rest of the day until you will blame God for being born." - Black Diamond
"All it take is just one second for you fall before him." - Eve
"One method to escape alive: cut your hand off and pray for him." - Aya
"There's a moment where tears almost appear in his eye. These are crocodile tears, but for all those in the room, they'll see he is apparently moved — and of course, he is. He can just do it. He can, as it were, turn it on. And I suppose for him, it's also a bit of a turn-on — the pure exercise of power is what he's all about. That's the only thing he's interested in and the only thing that can satisfy him — which makes him completely different from any other living being, because it is an evil soul. He is more evil than the devil. Because unlike Devil, Lucifer and all demons who were born to be evil, Isaac chooses to be evil and commit evil acts for his own pleasure. And he loves it." - Karen Mathers
"Everything he does is an act of pure hypocrisy." - Prime Reaper
"When Isaac was the emperor, the Multi-Universe lived a reign of wealth, order, prosperity and progress. Of course, that was a lie." - Isuke
"Even death can't reach him. Because he is above it." - Jessica
"Don't be deluded. Westcott has made it clear that he will annihilate all Dacs before the clock strikes twelve. Just because you're human, that doesn't mean he will forgive you and even your race." - B1-Killer CM-130
"In a fallen world marked by human depravity and deep-seated sin, in a world where Westcott and Adolf had recruited millions of followers to commit mass murder, love must harness power and seek justice in order to have moral meaning. Love without power remained impotent, and power without love was bankrupt." - Clovis
"He has a black, irredeemable heart. There's nothing that can be said about him that's good. When we first saw Eve, we thought she was the heart of darkness, and nobody could be darker. But now we understand what happened to her... Just like me." - Bismarck
Voice
Prayers
Since Fallen is considerd the new Gods of the Abyssals for being the strongest being on existence, he is simbolized as a Dark God figure to his Abyssal servants. Many of his servants follow Abyssalism but in Isaac Westcott's name. This is all prayers that his servants prays for him:
"Hail Fallen, full of mercy, the lord is with thee, blessed art thou among the dead and blessed is the wicked heart.  Holy Fallen, father of death, pray for us sinners now in this hour of our death.  Amen."
"Our Fallen, our savior, who dwells in darkness, hollow be your heart.  Thy name be known, your glory shown, to fools who turn against you.  Grant us your power, our daily torment, and raise us above all mortals, to let your faithful spill sinners' blood in your unending kingdom and sacrifice their souls to you.  Amen."
"Beloved but anguished God of our faith.  let us pray to you once again. Let us be filled with your infinite path of destruction.  Let us abuse your power once again, to create the mayhem you so deserve.  Let us create the destruction you so want.  Forgive us for using this power again, for this may be our last time.  In the name of the evil God's name, Fallen.  Amen."
"Our lord who art un the dark land, accursed be thy name.  Thy cult will come, thy will shall be done, on earth as is in hell.  Give us this night, our darkest blood, and condemn us our trespasses as we sacrifice those who trespass against you.  Lead us all into temptation, and deliver us all from good.  Amen."
"Ashes to ashes, dust to dust, we're all gonna die so lets fill our lust.  Lets burn the bridges and the cities too, claim all the blood for Fallen-sama and sacrificing the hearts of the heathens who wrong him so.  Be fearless to the death that follows our trail.  We will never give way to the grasp of the heathens, but send them back to the ashes from which they began.  Amen."
"Hail Fallen, full of glory, the power is with thee; wicked hope in this ocean of blood, and wicked is the fruit of thy fiendish heart.  Lord Fallen, destroyer of the creation, slay for us sinners, now in this hour of death.  Amen."
"Fallen-sama, I give to you my life and art, I give to you my soul forever.  Through you I find salvation, and through you I will find death.  For you I will live through hell, and for you I will feel pain.  In hopes that I follow well, I give my blood, my existence. Fallen bless, Amen".                
"Fallen, help me through this cruel world. This cold, hollow world we call home. As people laugh and smile, let them see.  See me as a shadow that lashes out. Upon my prey of innocent lives. Oh, Fallen, thy God of pain and hate. Please let these clueless, lifeless souls.  Of a human shell realize this.  This agony of torture and the smell.  The stench of their own families blood.  Please, Fallen, bring me thy strength.  The strength of thy almighty power.  Let me feel thy heat course through me.  So fast and hard it breaks me.  Breaks me until I shatter like ice.  Into slivers upon the damp ground.  My blood soaking into this Earth.  This Earth filled with so much death.  Yes, Fallen, oh God! I love thy forever.  With all of this heart that thy gave me.  I will always do as thy wish, My Lord.  Thy gave me life and now power.  Forever and ever, Fallen, let me show you.  Show you my love by causing misery to others."
Trivia
His first name "Isaac" means "[He] will laugh" in Hebrew.
His last name, "Westcott", likely comes from William Wynn Westcott, one of the three founders of the Hermetic Order of the Golden Dawn which was one of the orders of the Hermetic Qabalah.
The 4 arch-big bads of LOTM: Sword of Kings represent something evil in human nature. Isaac represent the Evil, Eckidina KnightWalker represent the Madness, Leohart represent the Sin and Darth Hades represent the Darkness.
The 4 arch-big bads of the story are based in the 4 Horsemen of Apocalypse. Isaac represent War, Eckidina represent Death, Darth Hades represent Conquest and Leohart represent Famine.
Isaac's favorite day is April 1. For it's the day he can troll his employees.
DestroyerSubjugator90 revealed that Isaac is a combination of all his worst fears, as he is a stalker torturer, child murdering, bully and a warmongering genocidal tyrant. Futhermore, Isaac is the example of the evil human nature and how far it can go; like a innocent person become a simply bully and later become a universal threat. That example was based in Osama Bin Laden and Adolf Hitler.
Isaac is the final villain to have a desire for the Artifacts of the Past.
His favorite food is the blood of young boys and girls, as an Abyssal.
Isaac is one of the few villain male characters on the story who actually had a girlfriend.
Isaac is also the only male villain to have love relationships with another heroine.
Isaac Westcott, alongside Juria KnightWalker are the only Big Bads that are fathers.
Isaac's favorite type of song is metal, as some songs represent evil forces.
Westcott, like Eckidina KnightWalker, likes to make black comedy.
Despite being unknown, Isaac could have had some love affection for Bismarck, but it is discarded because he impale her in the final battle.
Westcott's favorite planet is Nibiru, which is a planet that will colide with Earth in some years, according to NASA. According to ancient prophecies, Nibiru is a planet that passes next to Earth every 3000 years, however, the next time that Nibiru pass on Earth, Nibiru will collide with Earth, according to scientists. Nibiru is 10 times larger than Earth. Search Nibiru for more information and remember: don't let Isaac and conspirators of theory play with you.
Westcott was the first Abyssal villain of the story.
Despite Isaac is the main villain of LOTM: A Draw of Kings, he actually made his debut in LOTM: Sword of Kings AA - La Folia's Rage as the Man in Suit in Katarina's nightmare, in the first season of Saga AA.
Isaac is the first white-haired villain to appear in the story, since he made his debut in the Saga AA.
He is the character of the story with the highest number of nicknames.
His fourth name can also be called "Peram", "Perham" or "Pelham."

His nickname "Ike" can also be called "Iac" or "Aki"
Isaac is the self-proclaimed "Genius".

Isaac makes certain similarities with the Antichrist in Christianity religion, not because they are presented as monsters or being a archenemy of God, but for very similar manner in stocks. Both are two beings who were born to bring destruction to the world and also are presented as people who have extreme political and military power in their hands, making both villains very dangerous and not so easily to beaten.
Isaac was also cruel to his own henchmen, torturing them if they ever failed him, threatening to kill their loved ones, and murdering them for fun.
Isaac's hobby is to torture women, as he feel sexual pleasure torturing human women between 18-40 years old. According to Ellen Mathers, Isaac kills and torture for a kind of sexual pleasure and can only feel sexual pleasure by torturing women to death. Despite Isaac can only feel sexual pleasure by torturing women, Isaac actually sexually assaulted a slave and had a daughter with her, Alisa Ray Peram Westcott. The same case is with Mikaela Du Tirial, the person who Isaac had sexual relationships involving sex and torture. Eve Fullbuster says Isaac has sexual sadism disorder.
Despite being a sadist, he actually don't feel sexual pleasure in torturing men to death, as he consider it as work and he is hetero, what explain why he don't get sexual pleasure in torturing men. However, when is torturing men, he actully display fun and entertainment as if he were a child. What can be seen is that Isaac tortures women for sexual pleasure and tortures men for fun.
He likes to tease others, but his actions are seen as borderline bullying.
Westcott seems to know more about the Spirits than anyone else.
Westcott have a car manufactured on Earth, he actually love this car and didn't get rid of it even years after he left Earth. His car is the 2013 Lamborghini Veneno.

"Veneno" means poison in Portuguese.

He considers Elliot his true enemy, however, he actually wants the complete annihilation of all Multi-Universes and plunge the Multi-Universesoo in eternal state of chaos and destruction.
Before the reveal of the Isaac's true nature, some characters theorized that he was actually the incarnation/mortal disguise of a war god. They pointed to the Isaac's love of war, his apparent lack of a real name, his mysterious past, and his apparent immortality as clues.
Like many personalities in LOTM: Sword of Kings, parallels can be drawn between Isaac's character and certain historical figures. Dictators such as Julius Caesar, Napoleon Bonaparte, Adolf Hitler, Joseph Stalin, Ferdinand Marcos and Alberto Fujimori used methods similar to Isaac's while turning their respective republics into personal dictatorships.
Westcott is often considered one of the most evil villains ever, as he brought billions of casualties and destroyed planets around his Multi-Universe during his reign.
His female vessel's name is "Voldëmort", which means "Genocide" in German.
The second part of his full name: レイ, is pronounced as "Lei" in Japanese. Lei means "Law" in English from Latin.
The Fallen currently possesses the highest kill count out of anyone in LOTM: Sword of Kings universe with a total of over 854 octillion during his reign, and possibly as many as 302 million or more total. Additionally, he is responsible for the deaths of 32 main characters,
The Fallen is also the first main antagonist to kill more than one main character in one episode.
Isaac Westcott is widely regarded to be the single most evil character in the LOTM: Sword of Kings. While Leohart was genetically engineered to be the ultimate king of the underworld, Darth Hades was a the pure incarnation of the Dark Side and Eckidina (Diabla) was a insane person who could barely think right, Isaac chose to be evil. Although he was offered multiple opportunities to change his ways, he remained unrepentantly villainous and was one of the reasons LOTM: A Draw of Kings was listed a +20 story.
As a prime antagonist of the series, Isaac appears in all stories, seasons and sagas of CIS Productions' uiverse (including his essence as The Fallen's Essence).
At first, The Fallen's voice was suppose to be low pitched making him seem more sinister, however, his voice got more human but with high-echoes on the background.
While immortal, Isaac still requires physical sleep. 
Because he is a Nazi, even other villains don't like him. An example of this is when he was confronted by Magneto, himself a Holocaust survivor, and was trapped in rubble for days by the Master of Magnetism.
Despite his respect for the Fallen I, the first Fallen to be born, Isaac does not seem to care about the Fallen's goals and is more eager to end all life while the Fallen I only wished to enslave all life.
Isaac is one of the few LOTM: Sword of Kings antagonists to have killed more main characters.
Real Life Inspirations
Isaac Westcott is based in many real life-figures who once lived and are most known as insane tyrants who brought the dark side of humanity to the world. You may know some of them.
Adolf Hitler
Adolf Hitler was the leader of Germany from 1933 to 1945. He was leader of the Nazi party and became a powerful dictator. Hitler started World War II by invading Poland and then invading many other European countries. He is also known for wanting to exterminate the Jewish people in the Holocaust.
Joseph Stalin
Joseph Stalin (18 December 1878 –- 5 March 1953) Stalin was absolute ruler of the Soviet Union from 1924 to his death in 1953. Stalin presided over the industrialisation of Soviet economy and was the supreme war leader during the Second World War. In consolidating his absolute power, he ordered many 'purges' in which people in positions of power were executed or sent to gulags. Stalin was also instrumental in the formation of the Cold War and annexation of Eastern European countries after the end of WWII.
Caligula
Gaius Caesar, nicknamed Caligula or "Little Boot," was born on August 31, in 12 A.D. He succeeded Tiberius as Roman emperor in 37 A.D., and adopted the name Gaius Caesar Germanicus. Records depict him as a cruel and unpredictable leader. He restored treason trials and put people to death. Cassius Chaerea murdered him in 41 A.D. at the Palatine Games.
Napoleon Bonaparte
Napoleon Bonaparte Napoléon Bonaparte was a French military and political leader who rose to prominence during the French Revolution and led several successful campaigns during the French Revolutionary Wars. As Napoleon I, he was Emperor of the French from 1804 until 1814, and again in 1815. Napoleon dominated European and global affairs for more than a decade while leading France against a series of coalitions in the Napoleonic Wars. He won most of these wars and the vast majority of his battles, building a large empire that ruled over continental Europe before its final collapse in 1815. One of the greatest commanders in history, his wars and campaigns are studied at military schools worldwide. Napoleon's political and cultural legacy has ensured his status as one of the most celebrated and controversial leaders in human history.
Ferdinand Emmanuel Edralin Marcos
Ferdinand Emmanuel Edralin Marcos, Sr. (September 11, 1917 – September 28, 1989) was a Filipino lawyer, politician, World War II veteran and kleptocrat who was President of the Philippines from 1965 to 1986. He ruled as a dictator under martial law from 1972 until 1981. While his regime started an unprecedented number of infrastructure projects and monuments (known colloquially as an "edifice complex'" and at great taxpayer cost),  it also became infamous for its corruption and brutality, he was known for running a corrupt and undemocratic regime.
Alberto Fujimori
Alberto Fujimori is a former Peruvian politician. He was President of Peru from 28 July 1990 to 22 November 2000. A controversial figure, Fujimori ended his presidency by fleeing Peru for Japan amid a major scandal involving corruption and human rights violations. His government is credited with the creation of Fujimorism, defeating the Shining Path insurgency, and restoring Peru's macroeconomic stability. Even amid his prosecution in 2008 for crimes against humanity relating to his presidency, two-thirds of Peruvians polled voiced approval for his leadership in that period.
Julius Caesar
Gaius Julius Caesar, known as Julius Caesar, was a Roman politician, general, and notable author of Latin prose. He played a critical role in the events that led to the demise of the Roman Republic and the rise of the Roman Empire. Much of Caesar's life is known from his own accounts of his military campaigns, and from other contemporary sources, mainly the letters and speeches of Cicero and the historical writings of Sallust. The later biographies of Caesar by Suetonius and Plutarch are also major sources. Caesar is considered by many historians to be one of the greatest military commanders in history.
Idi Amin
Idi Amin Dada was the third President of Uganda, ruling from 1971 to 1979. Amin joined the British colonial regiment the King's African Rifles in 1946, serving in Kenya and Uganda. Eventually, Amin held the rank of major general in the post-colonial Ugandan Army, and became its commander before seizing power in the military coup of January 1971, deposing Milton Obote. He later promoted himself to field marshal while he was the head of state.
Amin's rule was characterized by human rights abuses, political repression, ethnic persecution, extrajudicial killings, nepotism, corruption, and gross economic mismanagement. The number of people killed as a result of his regime is estimated by international observers and human rights groups to range from 100,000 to 500,000.
Fictional Inspirations
Emperor Palpatine
Sheev Palpatine, also secretly known as Darth Sidious, later known as Emperor "Sheev" Palpatine (or simply Emperor Palpatine or The Emperor), is one of the primary antagonists of the Star Wars saga. He is the Bigger Bad and true main antagonist of the original trilogy and the primary antagonist of the prequel trilogy as well as a Big Bad/recurring villain in the television franchise and several novels within both the Star Wars Legends continuity and the current mainstream continuity.
He was an immensely powerful Sith Master who was also Darth Plagueis's former apprentice and the founder of the Galactic Empire. Darth Sidious also serves as one of two main (and most recurring) antagonists of the 2008 series Star Wars: The Clone Wars (set between the events of Attack of the Clones and Revenge of the Sith) for appearing in many episodes of all 6 seasons as an evil embodiment, although his appearances are only seen sometimes and as holograms in the first seasons of the series.
Isaac Ray Peram Westcott (original)
Sir Isaac Ray Peram Westcott (in Japanese: アイザック・レイ・ペラム・ウェストコット, Aizakku Rei Peramu Uesutokotto) or also known as Isaac Ray Peram Westcott, Ike or Isaac Westcott -- and later known as Beelzebub Demon King is the main antagonist of the Date A Live franchise; he was introduced as the unseen secondary antagonist of the second half of the first season and the main antagonist for the rest of the series. He is an evil and ruthless British man who works as the corrupt managing director of the largest company in the world, Deus.Ex.Machina Industries.
He is an arrogant, selfish, sadistic, insane and childish person who has a abnormal mind or, in other words, a "cruel and twisted" businessman with a diabolical ambition. Due to his role in the volume 5 onwards, the 2nd season of the anime, as well on the game universe and in manga series, he is highly considered the most vile and vicious villain of Date A Live franchise and the most dark villain created by Kouchi Tachibana ever. While most other villainous humans qualify as delusionals because they think what they do, no matter how evil, is all to save mankind from the Spirits; Isaac is a human who has the full reasoning of what he does, and commits all of his atrocities expressly out of his own free will; destroy the reality for fun.
Judge Claude Frollo
Judge Claude Frollo is the main antagonist of the 1996 Disney animated film The Hunchback of Notre Dame. Frollo is the Minister of Justice in the city of Paris, but is xenophobic, fanatical and self-righteous to the point of hypocrisy.
He was voiced by the late legendary actor Tony Jay.
It must be noted that in Victor Hugo's famous novel Notre Dame de Paris (on which the Disney movie was inspired), Frollo is not a judge, but the Archdeacon of the cathedral of Notre Dame. Disney Studios probably made Frollo a judge to avoid controversy and to have a chance to tone up his evil actions. Indeed, the Disney version of the character is notoriously different from his book counterpart and far, far more evil.
Lord Shen
Lord Shen (simply known as Shen) is the main antagonist of DreamWorks's 22nd full-length animated feature film, Kung Fu Panda 2. He is an evil, disowned, and manipulative peacock prince who wanted to take over China and destroy Kung Fu with his cannons. He is the Soothsayer's former master and the Wolves' leader.
He was voiced by the legendary British actor, Gary Oldman, who also played Baron Ruber, Dreyfus, Mason Verger, Norman Stansfield, General Grawl, Egor Korshunov, Drexl Spivey, Jean-Baptiste Emanuel Zorg, Carnegie, and Count Dracula.
King Sombra
King Sombra (simply known as Sombra) is a male unicorn and the main antagonist in Season 3 of My Little Pony : Friendship Is Magic. He appears as the sole antagonist in Season 3's premiere, The Crystal Empire, and also appears as the secondary antagonist in the IDW MLP comic, Siege Of The Crystal Empire.
In FIENDship is Magic Issue 1, Sombra is revealed to be not a real pony, but instead a living shadow creature called an Umbrum who was created to resemble a pony, explaining his lack of a cutie mark. The purpose of his existence was to destroy the Crystal Heart and set free the Umbrum army trapped below the Crystal Empire. This is not included in the canonical cartoon series.
Makuta Teridax
Makuta Teridax (better known simply as Makuta) is the spirit-brother of Mata Nui, the leader of the Brotherhood of Makuta and the main antagonist of the BIONICLE series. Once a trusted guardian of his universe, Makuta's jealousy drove him to overthrow his brother, and rule the Matoran people he once swore to protect. Makuta is responsible for masterminding most of the story's events, orchestrating everything behind the scenes to achieve his ultimate goal of overthrowing the Great Spirit and taking over the Matoran universe.
Frieza
Freeza, spelled as Frieza in the Funimation dub, is one of the main antagonists of Dragon Ball Z and Dragon Ball Z Kai (along with Vegeta, Cell, and Majin Buu), He served as the main villain of the Namek and Frieza Saga, as well as the main antagonist of the 2015 film, Dragon Ball Z: Resurrection F, its Dragon Ball Super adaption, and the 1990 TV special Dragon Ball Z: Bardock - The Father of Goku. He is arguably the main antagonist of the entire series due to his role in Son Goku's origins, as well as being the overarching villain of two story arcs,two movies, and one of the most evil and cruel villains of the Dragon Ball universe.
While most other major villains are killing machines who were created to be evil, Frieza is a knowledgeable being, fully capable of reasoning, and commits all his atrocities expressly out of his own free will. He is also the arch-enemy of Goku and Vegeta due to him destroying their home planet as well as their fellow Saiyans, and his status as the most recurring villain of the franchise.
Wilhelm "Deathshade" Strasse
Obergruppenführer (General) Dr. Wilhelm Strasse, also known as "Totenkopf" or "Deathshead" due to his skull-like visage, is a major character in the Wolfenstein series. He is one of the three secondary antagonists in Return to Castle Wolfenstein and the main antagonist of it's 2009 sequel, Wolfenstein and the 2014 sequel, Wolfenstein: The New Order.
Oberstgruppenführer Wilhelm "Deathshead" (Totenkopf) Strasse was a leading member of the German Armed Forces, a gifted researcher and doctor who heads the SS Special Projects Division. He is the arch-nemesis of the series' protagonist William J. Blazkowicz.
Jellal Fernandes (evil)
Jellal Fernandes (ジェラール・フェルナンデス Jerāru Ferunandesu) is a childhood friend of Erza Scarlet. When he lost his own memory, he was a Dark Mage who desperately sought to revive Zeref via the R-System. Jellal served as the main antagonist of the Tower of Heaven arc and is currently a member and co-founder of Crime Sorcière. When he was young, Jellal was a kind, compassionate boy, and cared deeply for his friends. He was always cheerful and optimistic, despite his disposition as a slave. After a failed escape attempt, he readily accepted punishment in Erza's stead, and never once lost his faith in the thought of being free.
Later, as he was manipulated by what he thought to be Zeref's ghost, he drastically changed: Jellal became obsessed with the idea of building a new R-System and treated the slaves much better — to the extent that they didn't even think they were still slaves. But through this method of treatment, they did more work, which was Jellal's ultimate reason for treating them as such in the first place. He sees his actions as a "game," even if said "game" results in the loss of lives, his very own included.
Megatron
Megatron was not always the viciously powerful and brutally direct leader of the Decepticons: he was once brothers-in-arms with Optimus and a student of Sentinel Prime, appointed to be Cybertron's Protector and commander of its Defense Force. But Megatron resented his comrade, knowing he was a Prime and therefore Sentinel's favored son. This anger allowed The Fallen to ensnare him and led to the revival of the Decepticons. Even without The Fallen, it's not hard to imagine that Megatron would have erupted Cybertron into war to rid himself of Optimus.
Megatron tends to become so obsessed with the object of his desires that he can ignore "secondary" matters, glaring flaws in his plans. Otherwise, he likely wouldn't have chased after the AllSpark alone, and spent centuries entombed in the Arctic. Trying to talk Megatron out of blindly going for his goals is useless. He will risk his world, his troops, and even his own spark to achieve his goals; these things do not matter to Megatron. Like his master, Megatron feels a violent hatred towards humans and views them as only slightly above bacteria, a feeling exacerbated by spending decades as their prisoner.
Xavier

Xavier was a very powerful Dark Lord that used to belong to the Four Elite Dark Lords during the reign of Demon King Nighcisa and one of the main antagonists in the erotic RPG Rance. Formerly he was a monster called Fire-kappa and is adept in fighting with flames. He was tasked by Nighcisa with killing the Emperor Fujiwara Ishimaru. He succeded but was sealed by the Devil Geppei, which was the start for his hate over JAPANese.
He was revived multiple times infact but was sealed every time after going rampage in the country. His name is feared in JAPAN and he's a legend for the atrocities he commited during his revivals. He served as the main antagonist during the events of Sengoku Rance, where he was finally slain by Rance in LP0005 and his Demonic Blood Soul reformatted by Kurusu Miki, which brought an end to his existence.
Xavier was very arrogant, having absolute confidence in his own power, believing humans to be trash. He didn't even care for his daughter, thinking of her as a useful tool and a durable toy. He is extremely cruel, and kills humans for pleasure. In a way, he is a shining example of how a Demon should be. He was known for having raped to death hundreds of women during his multiple revivals, but Kurohime's mother was the only one that survived both, the intercourse and the pregnancy.
Due to his power and arrogance, he had the habit of looking down on others and no other Dark Lords liked him, infact many were amused by the constant unsealing and resealing that kept happening to him. Xavier feared Kayblis, and had known to feel queasy in his presence. The only person Xavier had genuinely respected was the Demon King Nighcisa, to whom Xavier pledged absolute loyalty.
CIS Productions' Characters