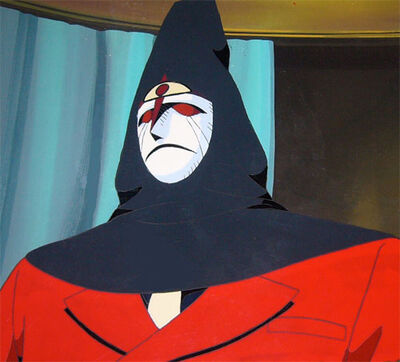 Nemesis Ra Algol
, better known as 
Gargoyle
, is the main antagonist of the Japanese animated series 
Nadia: The Secret of Blue Water
. The ruthless and diabolical leader of the organization known as Neo-Atlantis, born from the ashes of the old and now disappeared kingdom of Atlantis and aimed to conquer the world and subjugate the whole human race.
He is voiced by Steve Bulen.
The Miracle Elite Storyline
Gargoyle appears as an ally to
Richmond Valentine
who was recruited as a supporting member of brotherhood.