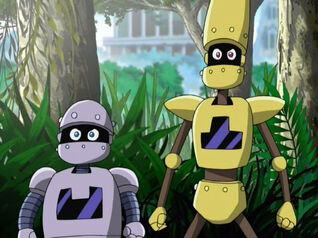 Decoe and Bocoe are the characters from the anime series Sonic X and its comic series published by Archie Comics. They are Dr. Eggman's personal humanoid assistant robots. They are almost constantly seen with Eggman, helping him pilot his machinery among other things.
The Miracle Elite Storyline
Write the first section of your page here.
Section heading
Write the second section of your page here.