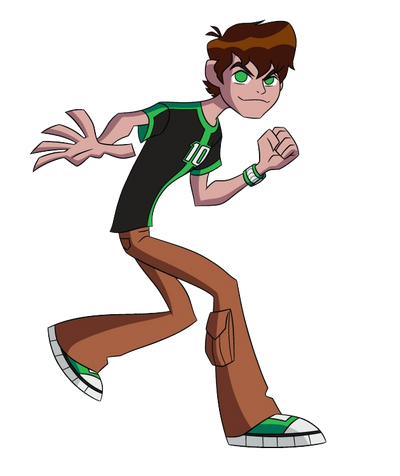 "It's hero time!!" - Ben Tennyson
Benjamin Kirby Tennyson is the main character of the Ben 10 series.
He is voiced by Tara Strong as a 10 and 11 year old, and by Yuri Lowenthal in his teen years.
Fire Rebellion Storyline
The Search for Rarity
Fire Rebellion: Season 8
Ben will return with the Legendary Heroes to take on the Nightmare Forces.
Ultimate Story
Ben made his first appearance in Ultimate Story 3. Fox and his friends arrived in Ben's world when he was only 10. They attempted to save his world from the Rifter, but then the spirits realized that they brought them 5 years before the Rifter occurred, so they were brought into the right timeline where they rescued Ben's world. From there, Ben, his cousin Gwen and their friend, Kevin, joined forces with Fox and his friends in their battle against the Descendants of Darkness. They soon realized that having the group sent 5 years before the Rifter was no accident and that their enemies tried to mislead them.
Gallery