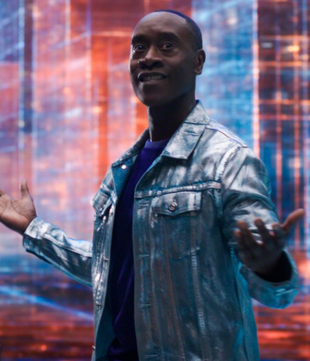 WARNING!!! PAGE CONTAINS MASSIVE SPOILERS FOR SPACE JAM 2!!! READ AT YOUR OWN RISK!!!!

Al-G Rhytm is the main antagonist of the 2021 Warner Bros. hybrid film Space Jam: A New Legacy, the sequel to the 1996 classic film Space Jam.
He is an evil computer algorithm who rules the Serververse, a virtual reality in the cyber space which houses different worlds based on Warner Bros. properties. When he kidnaps Dom James, the son of LeBron James, he forces LeBron to play a basketball game with the Looney Tunes against the Goon Squad. He is the boss of Pete and the archenemy of Lebron James.
He was portrayed by Don Cheadle in his first villainous role.
Gallery